The Mortal Instruments book 3
**Contains minor spoilers – read with caution**
◊
Cassandra Clare certainly knows how to write a hot sequel – this was so fast paced and so fucking good!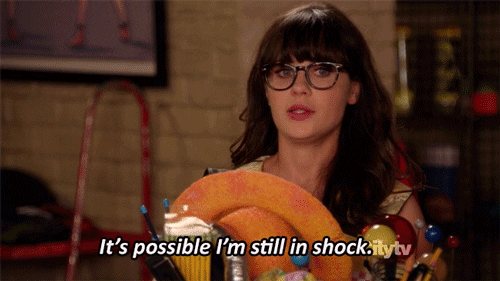 As Clary uncovers more about her family's past, she finds an ally in mysterious Shadowhunter Sebastian. With Valentine mustering the full force of his power to destroy all Shadowhunters forever, their only chance to defeat him is to fight alongside their eternal enemies. But can Downworlders and Shadowhunters put aside their hatred to work together?
I'm so glad I started reading this series after watching the TV show because all the characters are so vivid in mind – plus it's nice to picture all the hottie actors in the roles.
The loooooove boat – So much making out in this one! From full on make out sessions to longing glances and relationship revelations *cough* Alec & Magnus *cough*, everyone is in need of chapstick. I really enjoyed that there was more about the relationships of the other characters rather than a clear focus on just Jace and Clary because I was getting over that very quickly – even though I do like them as soulmates.
Some big losses – Too heartbreaking to talk about but I'm interested to see if this changes some of the characters going forward.
So fresh & so clean – Why does everyone always look so good? How Izzy manages to fight in high heeled boots and short dresses is beyond me but girl looks fly while kicking ass. It's a good thing everyone is so fit because those fighting clothes sound TIGHT! I'd pick sweatpants any day.
The new class -Is it just me or do you have to be creepily insane to be the Inquisitor? Loved most of the new characters but definitely feel that everyone added to the vibe of Idris and the war brilliantly. Amatis is my fave addition and her relation to Luke made her a more soulful character. Sebastian and Malachi are straight up the worst.
The only reason I didn't give this 5 stars was because I was let down by one thing and that would be the way Valentine died. It was really obvious that he was going to be killed off but after how atrocious he was, I really felt that it should have been Clary who killed him with some intense rune she created just for him.
I wouldn't be mad if there were more Simon and Alec interactions either…just saying!
I'm really interested to continue with the rest of the series as I know that a lot of people only loved this as a trilogy. Stay tuned…
If you want to find some more reviews, check out the Goodreads page.
Buy this book: