I received a copy of this book for free through NetGalley
◊
This was fantastic and the whole story felt incredibly sad and vibrant all at the same time – loved it!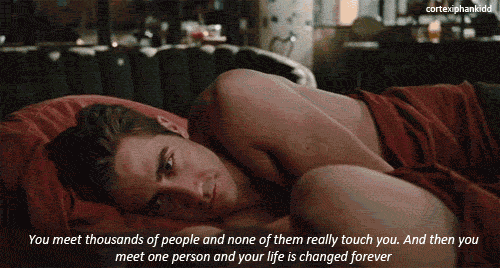 Seventeen year-old Jonah Daniels has lived in Verona Cove, California, his whole life, and only one thing has ever changed: his father used to be alive, and now he is not. With a mother lost in a deep bout of depression, Jonah and his five siblings struggle to keep up their home and the restaurant their dad left behind. But at the start of summer, a second change rolls in: Vivi Alexander, the new girl in town.
Vivi is such a brilliant main character whose quirks evolve throughout the book. I really enjoyed being on her journey to self acceptance and found seeing this small town through her eyes to be really wonderful. Jonah is also a great main character who encapsulates all the sweet and good spirited qualities and counterpart to Vivi should have. Not without his own family issues, Jonah evolves throughout the book as well thanks to Vivi entering his life.
This book is also populated with great supporting characters who bring the town and this little bubble the two create to life in the most dynamic ways.
Read more reviews on Goodreads.
Buy this book: