I received a copy of this book for free through NetGalley
◊
THIS BOOK WAS EVERYTHING!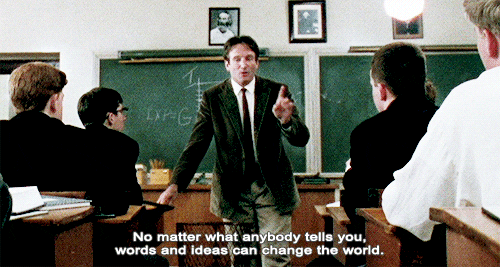 Every Exquisite Thing is populated with the most dynamic characters who at one point or another, encapsulate every raw emotion you can think of.
Nanette O'Hare is an unassuming teen who has played the role of dutiful daughter, hard-working student, and star athlete for as long as she can remember. But when a beloved teacher gives her his worn copy of The Bubblegum Reaper—the mysterious, out-of-print cult-classic—the rebel within Nanette awakens.
I really loved Nanette as a main character and thought her navigation of her high school years in the wake of reading The Bubblegum Reaper (which I totally want a copy of) was brilliant. Her interactions with the other characters, particularly Alex, were weird and wonderful and I felt that everyone added to her journey.
For whatever reason, Booker reminded me of Robin Williams in Dead Poets Society and I think that is another reason I fell in love with this divine character.
Now I could spend a good hour raving about Booker, the author of our characters favourite novel, so just know that he is a quirky, wise, no bullshit taking, wonderful grandfather figure – he is by far one of my favourite characters I have ever read.
Matthew Quick is a genius and I will be picking up more of his books.
Read more reviews and add this to your TBR on Goodreads.
Buy this book: