I received a copy of this book for free through NetGalley
**Contains spoilers – read with caution**
◊
Um, can everyone please pause for a second to look at that cover?
Andria's twin sister, Iris, had adoring friends, a cool boyfriend, a wicked car, and a shelf full of soccer trophies. She had everything, in fact—including a drug problem. Six months after Iris's death, Andria is trying to keep her grades, her friends, and her family from falling apart. But stargazing and books aren't enough to ward off her guilt that she—the freak with the scary illness and all-black wardrobe—is still here when Iris isn't. And then there's Alex Hammond. The boy Andria blames for Iris's death. The boy she's unwittingly started swapping lines of poetry and secrets with, even as she tries to keep hating him.
I didn't have any expectations when I went into this book and I think it might be why I enjoyed it so much.
Dreaming of Antigone is full of all the things that make a YA contemporary great: love, loss, family drama and friendships. What I really enjoyed about this book is that every character served a purpose. I usually find that the supporting characters in some YA novels are actually just fillers and therefore drag the story down for me; that is not the case here. I will say though that her friends, particularly Trista, need to shape up as they could come across as really insensitive at times.
We meet our narrator Andria after her twin sister Iris has died from a heroin overdose. The aftermath of her death is something all the characters are handling differently but it is clear from the outset that Iris was always the more popular one. She was the one who was invited to the parties, who her parents trusted unconditionally, the one who boys liked, and the one who was hiding the biggest secret. Andria on the other hand is a self confessed goth who is open with her best friend Natalie but is closed off aside from that. Some of this might have to do with her distant relationship with her twin and her desire to avoid her mother who can be somewhat overbearing given Andria has suffered from seizures since she was a kid – you can't blame a mother for loving someone too much.
As Andria, her family and her friends – Natalie and Trista – try to return to some sort of normalcy while they are dealing with their grief, Andria and her crew run in to Alex who just happens to be Iris's druggie ex-boyfriend. From then on out a bunch of coincidences see the two spending more and more time together. At first she isn't sure if she believes Alex's claims that he is now sober after a stint at a hippy rehab and she actively tries to push him away. It isn't long though until she realises that he may not be as bad as she thought…uh oh!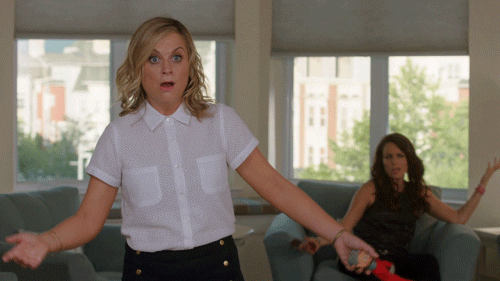 About half way through the book, we start to see some insight into Iris's psyche over the years and we learn why she was so resistant to have a relationship with her sister. As it turns out, this wasn't just teen angst; the girl's stepfather Craig had been sexually abusing her from a young age before the relationship became consensual as she got older – Iris believed that Craig was really in love with her. All of this comes to light when the police show up on their doorstep with a warrant to search the house and arrest Craig for being involved with one of the girls on the high school soccer team. After finding her diary, both Andria and her mum are shocked to discover the truth and in turn one of many truths are revealed.
This storyline is really heartbreaking – especially knowing that this is an unfortunate thing that is happening in the world – but as a reader, it gave the characters a level of depth that I hadn't been expecting for a YA novel.
What I thought was really cute about this book is that there is a lot of poetry scattered throughout. Andria writes a few lines of poetry on her desk in one of her classes and when she returns the next day, it has been crossed out and replaced with a few lines from another poem. This starts a sort of poetry love affair between her and her secret poet…any guesses who that might be? Of course it is our main man Alex.
Here's what we know about Alex:
*He enjoys poetry
*He's sober
*He misses Iris
*He enjoys stargazing with Andria
Here's what we know about Andria:
*She enjoys poetry
*She's sober
*She misses Iris
*She enjoys stargazing with Alex
Can it be anymore obvious?
I see how people might have an issue with Andria dating her dead sister's boyfriend but that connection between two people who have suffered a massive loss was really realistic to me and therefore I was able to overlook this.
I've never read any of Robin Bridges work before but I can say that because of this book I am now a convert and will be looking in to her other books. It looks as though Natalie is getting her own spin off story too so I will definitely be checking that out.
Find more reviews on Goodreads.
Buy this book: