Aristotle and Dante Discover the Secrets of the Universe book 1
**Contains spoilers – read with caution**
◊
Yo, this will hit you right in the heart in the best possible way!
Aristotle is an angry teen with a brother in prison. Dante is a know-it-all who has an unusual way of looking at the world. When the two meet at the swimming pool, they seem to have nothing in common. But as the loners start spending time together, they discover that they share a special friendship—the kind that changes lives and lasts a lifetime. And it is through this friendship that Ari and Dante will learn the most important truths about themselves and the kind of people they want to be.
"I wondered what that was like, to hold someone's hand. I bet you could sometimes find all of the mysteries of the universe in someone's hand."
Before I jump into my review, let's just take a second to appreciate how beautiful that title and cover are…the whole package is a masterpiece. Also, if you enjoy YA contemporaries and you haven't read this yet, what are you doing? Get off your computer, grab this book and settle in because Aristotle and Dante Discover the Secrets of the Universe nears perfection!
This book is full of pure emotion. The writing is raw at best but every sentence fits together so poetically that the characters and their journey come together perfectly.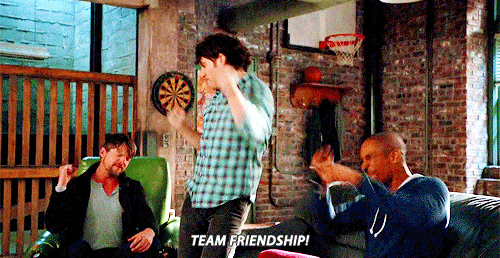 Two boys from hispanic families meet in  the summer of 1987 and become best friends…and their worlds change for the better.
This book is a great exploration of friendship and I thought Aristotle and Dante were perfect counterparts; I was hooked on these characters and on their hearts from the start. Our two main characters are polar opposites when we meet them: Aristotle has no real grasp of himself, namely because of circumstances that are out of  his control, while Dante on the other hand is very secure in his personality. Both of these characters are realistic and it is very obvious from the outset that they share a mutual admiration for one another and their sweet and protective natures have cemented them as one of my favourite fictional duos.
It isn't only the friendship that stands out in this book but also the relationships the boys have with their families. I adored Ari's parents for everything they were and everything they weren't. They were admittedly flawed but as far as parents go, they seem to be one of the more honest representations I've read. Both sets of parents balanced each other well and the way they openly loved their children unconditionally was really lovely.
"There are worse things in the world than a boy who likes to kiss other boys."
As the boys continue on their summer adventures, their friendship slowly develops into a romance that would make Nicholas Sparks weak at the knees.
As we get to know our characters more and fall deep into their hearts and minds, we slowly discover that Dante is gay and in love with Ari. For a while there we don't know exactly how Aristotle feels about Dante, until it happens…
Yeah, yeah, yeah! Our two fave boys share a magical kiss that transforms both of their souls forever. As Dante has known that he has liked boys for a while, kissing Aristotle is perfectly natural for him but watching Ari analyse this new found vulnerability and come to terms with his own feelings was a great journey on its own.
HOLY SHIT THERE IS GOING TO BE A SECOND BOOK! Add There will be other summers to your TBR!
Find more reviews on Goodreads.
Buy this book: