Sometimes you read a book and you have so much to say – and I do mean, so much. However there are other times when your collected thoughts amount to nothing more than a few sentences. These books fall into this category and so I am starting the first round of what I am unoriginally calling Quick Fire Reviews. These books were received for free through NetGalley in exchange for an honest review. 
Let's do this thing!
*The Children by Ann Leary
*Nice Girls Endure by Chris Struyk-Bonn
*Armada by Ernest Cline
*The Vault of Dreamers by Caragh M. O'Brien
*In the Shadows of the Mosquite Constellation by Jennifer Ellis
*Nookietown by V.C. Chickerling
*The Blood Scion by Nazarea Andrews
*The Smell of Other People's Houses by Bonnie-Sue Hitchcock
♦
 2 out of 5 stars
Completed: DNF @ 49%
From New York Times bestselling author Ann Leary comes the captivating story of a wealthy, but unconventional New England family, told from the perspective of a reclusive 29-year-old who has a secret (and famous) life on the Internet.
I've never read any of Leary's work before but I have heard good things which is why I picked this up. Unfortunately this just wasn't to my taste and I really struggled to get through it. The characters aren't bad but I just had no interest in them and as far as dysfunctional families go, they were definitely up there with the best. I can't give an accurate review given I couldn't make it through. Check out some on Goodreads though and decide for yourself.
♦
3 out of 5 stars
Chelsea Duvay is so many things. She's an avid musical lover, she's a gifted singer, and she has the most perfect, beautiful feet. But no one ever notices that. All they notice is Chelsea's weight.
I thought this was going to be right up my alley but unfortunately it just wasn't for me – though I think if you are closer to that high school age, you might enjoy this more than I did. Don't get me wrong, the writing in this is fantastic and it certainly compelled me to along and kept this from being a DNF however I wasn't able to connect with Chelsea and her environment so that put me off a little. There are a lot of sweet sentiments scattered throughout this book and there are certainly some great relationships that feel very realistic and unsaturated. Give this a go if you're looking for a high-school contemporary.
♦
2 out of 5 stars
Completed: DNF @ 37%
Armada is a rollicking, surprising thriller, a classic coming of age adventure, and an alien invasion tale like nothing you've ever read before—one whose every page is infused with the pop-culture savvy that has helped make Ready Player One a phenomenon.
I've tried, I really have, but this just isn't for me. I can't even really rate it properly because I didn't get far enough in to it to really grasp what the fuck was going. That doesn't mean it won't be for you though. I suggest checking out some other reviews and seeing if it is to your taste.
♦
The Vault of Dreamers book 1
3.5 out of 5 stars
The Forge School is the most prestigious arts school in the country. The secret to its success:  every moment of the students' lives is televised as part of the insanely popular Forge Show, and the students' schedule includes twelve hours of induced sleep meant to enhance creativity. But when first year student Rosie Sinclair skips her sleeping pill, she discovers there is something off about Forge. 
I was so glad I enjoyed this because I was hooked on the premise early on. The writing in this is spot on and as far as science fiction/dystopia goes, this certainly holds its own. I will say that the characters are pretty average but what really pulled the story together was the atmosphere brought on by incredible writing. This is pretty creepy in the best way and I love that there were little twists and turns throughout to keep you entertained while you figured out what the fuck was going on. I will definitely be picking up the rest of the series in the future and you should give this one a go too.
♦
 2 out of 5 stars
In a world torn apart by economic collapse, Natalie and her husband Richard have established an island of relative safety on a communal farm. Death—by starvation, raiders, or sickness—stalks them daily, and their survival hinges on working together for the common good. But in a lawless land with no shortage of suffering, good is a malleable concept.
Guys, that cover and title are phenomenal! Nonetheless, this was…different. I found this to be really slow, and I do mean really slow. I know a lot of people seemed to enjoy this but I really had no interest in the characters at all and while I tried to get into the apocalyptic feel – which I think actually had some realistic foundations – this book really was a struggle. It picked up pace for me in the last 30% or so but overall it was pretty uneventful for me. I suggest reading other reviews because there are some great ones out there.
♦
3 out of 5 stars
Laugh-out-loud funny, emotionally provocative and at times racy, V. C. Chickering's Nookietown is a story of risk-taking, marriage, honesty and desire, and what one woman rationalizes in order to get what she wants.
For whatever reason, this cover cracks me up every time I see it. This definitely had some funny moments scattered throughout however I do think I might be the intended audience for this so I wasn't able to enjoy it as some others might. The main character is a bit all over the place and I guess I never found resolution to the things I thought were going to happen in this book – that is on me, not the author. The writing is a bit up and down but if you are looking for a read about a horny divorcee, this one is for you.
♦
The Scion Legacy book 1
3.5 out of 5 stars
I thought I knew how the world worked—humans lived their petty little lives in the safety of the sun. We loved and fought and—when the sun sank—we scurried behind our walls and lived in fear. That is when the monsters came out to play. And even in the safety of the sun, we knew who ruled us. The Houses. And their Scions.
The Blood Scion, what a title! So this has humans and vamps doing there thing. Farley is a pretty badass female character who thankfully doesn't whine as much as some other lady warriors from other books. I really liked the characters in this book and the sexual tension between the main two was palpable. The writing is great and pushes the story along perfectly. Will definitely be checking out the other books.
♦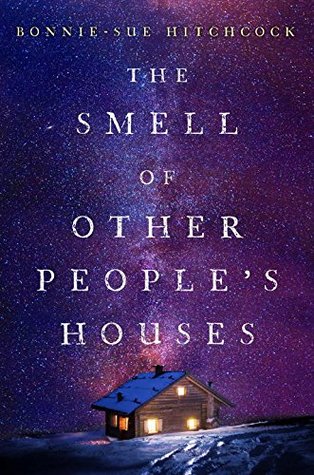 3 out of 5 stars
In Alaska, 1970, being a teenager here isn't like being a teenager anywhere else. Ruth has a secret that she can't hide forever. Dora wonders if she can ever truly escape where she comes from, even when good luck strikes. Alyce is trying to reconcile her desire to dance, with the life she's always known on her family's fishing boat. Hank and his brothers decide it's safer to run away than to stay home—until one of them ends up in terrible danger.
I hate when this happens, but the cover was the best part of this book for me. I really thought that I was going to enjoy this and I've certainly never read a book set in Alaska but unfortunately my issue was that the characters were underwhelming and the plot seemed a bit disjointed. However, just to contradict myself, I do think the author does have an interesting style and there were certainly some strong paragraphs. It's obvious that this is a hit with a lot of people so make sure you check out their reviews for some better insights.
♦
Keep an eye out for round 2 of the quick fire reviews coming to an inbox near you…eventually.