Round 2 of quick fire reviews is here and it is yet again another NetGalley special. I actually read some great books this time around but I found that all of my thoughts can be collated into short – albeit grammatically incorrect – paragraphs.
Reminder that all of these books were received for free through NetGalley in exchange for an honest review – seriously though, does anyone review dishonestly?
Here. We. Go!
On today's agenda we have:
*Spells of Kin and Blood by Claire Humphrey
*The Girl in the Ice by Robert Bryndza
*The Last Girl by Joe Hart
*The Mother Road by Meghan Quinn
*People Who Knew Me by Kim Hooper
*The Syndicate by Sophie Davis
*The Girl From Everywhere by Heidi Heilig
*Fourth World by Lyssa Chiavari
*Lily and the Octopus by Steven Rowley
♦
3.5 out of 5 stars
In her extraordinary debut, Spells of Blood and Kin, Claire Humphrey deftly weaves her paranormal world with vivid emotional depth and gritty violence. Bringing together themes of death, addiction, and grief, Claire takes readers on a human journey that goes beyond fantasy.
This had a whole lot going on and I didn't hate it. The Russian folklore scattered throughout is very confusing albeit interesting and I certainly did love reading about witches since I hardly do so. The characters in this were pretty well developed but I think they needed a little extra boost to give them some more depth. I will say that I found this to be a little slow in the beginning but by time I reached the half way point I was quite engrossed. A pretty good debut if you ask me.
♦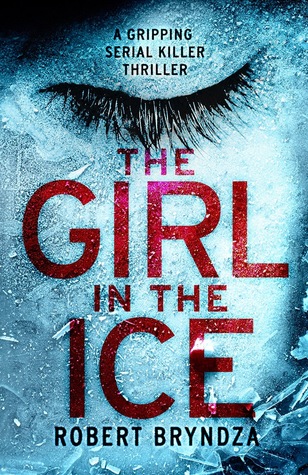 4 out of 5 stars
Her eyes are wide open. Her lips parted as if to speak. Her dead body frozen in the ice…She is not the only one. When a young boy discovers the body of a woman beneath a thick sheet of ice in a South London park, Detective Erika Foster is called in to lead the murder investigation. What dark secrets is the girl in the ice hiding?
Um can we just talk about that opening to the blurb for a quick minute…that is hella creepy and intriguing all in one. This was a pretty solid start to a series and I definitely felt that Erika Foster was a great main character – though I wasn't too fussed on anyone else in this book. There are some great suspenseful moments in this book and as far as thrillers go, this definitely had me on the edge of my seat a few times. I will probably check out the sequel to this when I am in a thriller mood.
♦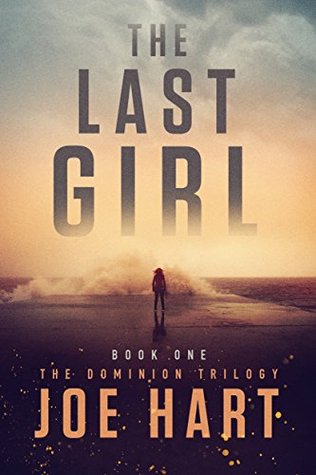 3.5 out of 5 stars
A mysterious worldwide epidemic reduces the birthrate of female infants from 50 percent to less than 1 percent. Medical science and governments around the world scramble in an effort to solve the problem, but twenty-five years later there is no cure, and an entire generation grows up with a population of fewer than a thousand women.
The synopsis on this book is crazy compelling and it made me wonder why I've never read a Joe Hart book before. The writing is phenomenal and while I didn't love Zoey too much, I definitely thought as a whole she was a great character for this story; badass, smart and compassionate. The story staggered a little for me in the middle but once I pushed past I found the last half to be so fast paced. The only reason I'm not giving this any more stars is because I think some parts were unnecessarily over complicated and as such they felt like filler scenes. Check out some other reviews because there are some great ones.
♦
4 out of 5 stars
Never in a million years would I have pictured myself as an axe-wielding, dragon lady, chopping up multi-colored flannel shirts into my very own plaid mulch. But here I am, chopping away my frustrations.
Disclaimer: don't read this anywhere you don't want people seeing you laugh your ass off!
While some scenes in this book felt a little overdone, overall this book was fucking hilarious! I mean, who doesn't love a good road trip? The characters in this were outrageous at the best of times but I loved all of them for a myriad of reasons. The family dynamics in this are great and I love that Quinn has managed to almost flawlessly weave a story full of tender, sweet, arrogant and downright crazy moments together.
♦
3.5 out of 5 stars
Everything was fine fourteen years after she left New York. Until suddenly, one day, it wasn't. Emily Morris got her happily-ever-after earlier than most. Married at a young age to a man she loved passionately, she was building the life she always wanted. But when enormous stress threatened her marriage, Emily made some rash decisions. That's when she fell in love with someone else. That's when she got pregnant.
This admittedly isn't the type of book i'd go for but after reading the synopsis I knew I just had to have it. While the book certainly kept me hooked throughout, I did have issues connecting with the main character and therefore I wasn't able to enjoy this book as much as I would've liked.  I did really like the alternating perspectives and I think that gave the story a certain depth and while I think the open ending was well done, they do always frustrate me. I would definitely check out some other reviews because people are loving it on Goodreads.
♦
Timewaves book one
3.5 out of 5 stars
In a future where time travel has been outlawed, a black market exists for anyone with the money, connections, and nerve to request items from days past. 
I love this cover so much! I'll admit that things with time travel tend to confuse me because I sometimes have trouble focusing but this was so on point. It was a little slow but there was so much adventure and shit going on that I was able to power through it. Stassi annoyed me a little but her wit and her strong nature were great character attributes. If the sequel comes out, I will probably check it out.
♦
4 out of 5 stars
Sixteen-year-old Nix Song is a time-traveller. She, her father and their crew of time refugees travel the world aboard The Temptation, a glorious pirate ship stuffed with treasures both typical and mythical. Old maps allow Nix and her father to navigate not just to distant lands, but distant times – although a map will only take you somewhere once. 
Shut up with that synopsis. I wasn't sure if I was going to love this when I first started it but I'm happy to say I did. SO MUCH ADVENTURE! I really love the characters in this book and everyone had their own spark that added to the story beautifully. Speaking of beautiful things, the writing in this is fabulous and while I will say that there were some scenes that dragged on a little, as a whole it was so poetic to me. This book definitely feels like it has a little something for everyone.
♦
Iamos Trilogy book one
3 out of 5 stars
With only enough resources to support the population for one more year, time is running out. Nadin thinks she's found a way to save Iamos, but it will mean defying the planet's rulers, the geroi—and betraying the geroi could cost her everything.
Not going to lie, I always see Keke Palmer when I look at that cover. I liked this book but I didn't love it. Nothing exciting really stood out for me. The characters were great but I felt that the story dragged a little. I probably won't continue on with the series and I would recommend checking out some other reviews if this sounds like your kind of book.
♦
4 out of 5 stars
Combining the emotional depth of The Art of Racing in the Rain with the magical spirit of The Life of Pi, Lily and the Octopus is an epic adventure of the heart. Remember the last book you told someone they had to read? Lily and the Octopus is the next one.
#allthefuckingfeels
READ IT, READ IT, READ IT! I have so much love for this little book. That synopsis sums up this book in the best possible way. It is sweet, funny and full of wonder. I love Ted and Lily so very much and that is because the writing is superb. Side note: that cover is super cute but the story is cuter.
♦
As much as I love writing long reviews, I kind of enjoy these quick fires too. Be sure to keep an eye out for another lot that I'm sure will be just as vague but oh so riveting. No promises on that though.