The Evolution of Sin book 2
I received this ARC for free from the author in exchange for an honest review
My review of The Affair (book 1)
**MAJOR spoilers – read with caution**
◊
Giana! Girl, you better be furiously writing the next book because you can't leave me hanging like that!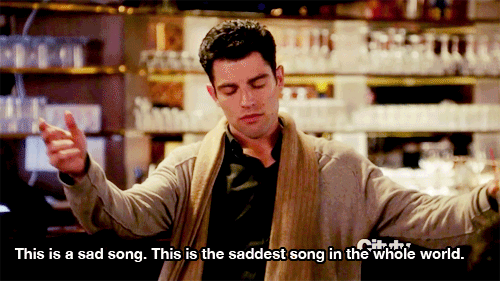 It didn't seem possible that a person could change in one week yet after only seven days spent with the mysterious Frenchman in Los Cabos, Mexico, Giselle was moving to New York City a changed woman. Confident, sexy and in charge, Elle is ready to take on the challenges she knows await her when she reunites with her family and begins her career as an artist in earnest. If she is a little heartbroken at the prospect of never seeing the cool and dominating Sinclair again, she's braced for it. That is, until Sinclair shows up in her mother's kitchen and Giselle discovers just who his 'darling' girlfriend really is.
**Contains spoilers – read with caution**
This picks up right where The Affair ended. While the first book romanticised the affair, this one sees Sin and Elle having to deal with the reality of their indiscretion. Karma is a straight up bitch sometimes.
This was a heartbreaking read from the beginning. When Elle heads to New York to spend time with her family, she is greeted by some great characters; her mother, sister Elena and the twins Sebastian and Cosima. I really loved her family and I think it was a great way to ground Elle and make sense of some of her actions throughout this book and the last.
While she shares some ups and downs with her family during her first day with them, she isn't really given any time to settle in because holy shit things take a turn. That's right kids, the big revelation hits you right in the face. Old Sinclair (aka Daniel) just so happens to be the long time love of Elle's big sister Elena. Yup, that happened! Of course both characters are shocked to find themselves in this situation and what happens going forward is a mismatch of passion, desire, misery and deceit.
"Hope – the scrappy kind that you fight for with every pounding beat of your heart – can leave you breathless like that."
Knowing how intensely Sin and Elle care for one another, it was really hard to watch them be so close yet so far a part. Their chemistry is off the charts in this and my heart broke for Elle every time she had to watch Sin and Elena be together.
I just felt really bad for everyone involved; Elle for realising that she committed the ultimate betrayal against her sister, Sin for feeling obligated to stay with a woman he doesn't love, and Elena, for never realising that her sister and her love are soulmates. It was also sad to see Elena so desperately cling to the hope that her and Sin would start a family.
I feel like Elle took the weight of the world on her shoulders in this and I think realistically, the cause-and-affect of their actions was weighted brilliantly in this book. It was also interesting to see the ever confident Sin struggle with his decisions. It is evident that he cares for Elena in a way that comes with years of loving someone, but while he struggles to acknowledge his love for Elle, there is no denying that they share a deeper connection.
Like with book one, this ends on a pretty interesting cliffhanger and I can't wait to get my hands on book three, The Consequence.
Massive thanks to Giana Darling for sending me an ARC of this book!
Find more review on Goodreads.
Buy this book: