I'm at that age now where quite a few of my friends are starting to have babies and as the resident reader of my group, I've been hunting down books for their little ones. Some of my fondest childhood memories involve me tucked up in bed with my mum as she lulled me to sleep by reading to me.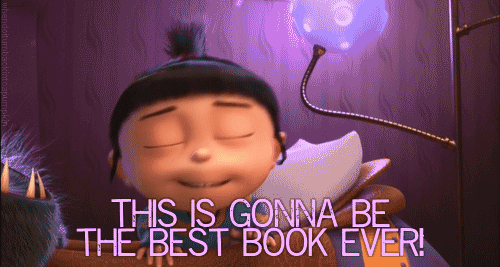 Since I'm aboard the nostalgia train, I thought it might be fun to have a look back at some of my favourite children's books and find out some of yours.
"Jillian, Jillian, Jillian Jiggs. It looks like your room has been lived in by pigs!"
Jillian Jiggs: Jillian will always be my soul sister and this is hands down my favourite book. The copy I still own is ridiculously battered but it contains a lovely inscription from my nana for my 4th birthday. Jillian Jiggs is a mischief maker, adventure taker and all around wildly imaginative kid is too busy playing to clean her room – no matter how many times her mum asks. I always loved Jillian as a kid because she was having so much fun and I love her even more as an adult because she is such a free spirit. In my opinion, this should be a bookshelf staple for all kids – especially those with a wild soul – and it will definitely be one I read to my kids.
Little Golden Books: I own so many of these books and I'm glad I held on to them. These used to stretch my imagination in so many different ways. From Disney classics, to Winnie the Pooh, Nursery Rhymes, Fairy Tales and more, the Golden library has books for every child.
"Children have got to be free to live their own lives"
Little Mermaid: #princeericisbae Anyone else have a crush on Prince Eric after the movie? Not only is this my favourite Disney movie of all time, but it was one of my favourite books as well. I've always loved the story of friendship in this book and can now appreciate the 'grass is greener' undertones. I'm pretty sure at more than one point in my life I have wanted to be Ariel and I'm sure that is never going to stop. It wasn't until I was in my teens that I read the original Hans Christian Andersen version of The Little Mermaid and I would not recommend it for young children if you are looking for the fluffy light hearted love story we've all come to know and love.
"Do you love me when I'm naughty?" "Yes, even when you're naughty."
Why Do You Love Me?: A mischievous and curious little boy asks his dad why he loves him when they are out for a walk.This is a great book full of positive vibes – the son asks his father a number of questions and everytime, he always reassures his son that he will love him no matter what he does or how he behaves.
"One Sunday morning the warm sun came up and – pop! – out of the egg came a tiny and very hungry caterpillar."
The Very Hungry Caterpillar: Is there a child who hasn't read this? This sees our resident caterpillar eat his weight in food until he transitions into a beautiful butterfly at the very end. Those eyes used to scare the hell out of me, but luckily the story was so engrossing that I was able to quickly get over it. I'd forgotten how different this book is until I was reading it last year to my little cousin – the collage graphics, holes in the pages, different types of foods and days of the weeks make this a largely educational book for young readers.
"Once upon a time there were four little Rabbits, and their names were–Flopsy, Mopsy, Cottontail, and Peter."
Peter Rabbit: The illustrations in this book are to die for. What I love about kids books is that it never seems strange when animals talk or where human clothes. Peter Rabbit always looked so dapper and his naughty antics used to have my laughing out loud. Peter Rabbit and his lovable siblings were constantly sneaking into poor old Mr McGregor's garden and causing havoc. The sense of family is alive and well in these stories and I love that as the series grew, so did Peter and his siblings. These are also great at showing the relationship between cause-and-affect. I also believe that Emma Thompson wrote two new stories in the Peter Rabbit series a few years ago.
"It's time for bed, little calf, little calf. What happened today that made you laugh?"
Time for Bed: All these mothers and their babies – so cute! This to me is a classic bedtime story where animals put their babies to bed at night. This is written as a lullaby and the soothing rhythm in which it is read easily puts any little one to sleep.
"Why walk when you can dance?"
The Babysitters Club: How did these teen babysitters have so many adventures? The Babysitters Club is still one of my favourite series from my childhood. These books are a great exploration of friendship, love and family. To top off the awesomeness that is this series, they made it into a movie! To the dismay of my poor dad, I watched this movie (on video) twice a month until it self-destructed. I still want to be BFFs with Claudia and Stacey.
Side note: I'm not even going to bother including Harry Potter because obviously, it's a childhood staple.
What are some of your favourite books from your childhood?