Sinful Serenade book 1
**Contains minor spoilers – read with caution**
◊`
When a bad boy has a heart of gold
Note: Contains explicit sex scenes
Good girls don't date rock stars. They certainly don't have rock star friends with benefits.
Still a virgin at 21, Meg Smart walks a straight and narrow path. She aces her classes, excels at her part time job, and carefully avoids trouble–no drinks, no drugs, and especially, no boyfriends. Rock star Miles Webb doesn't do "boyfriend." He skips over intimacy and love in favor of easy distraction–a beautiful woman under him, screaming his name.
Meg is drawn to the pain in his gorgeous, tortured voice. But the man she hears on the radio is nothing like the player she meets at a mutual friend's house party. When she walks in on one of his trysts, she's embarrassed enough to die. His merciless teasing leaves her blushed and frustrated, but she's intrigued by his wit, his confidence, his casual offer to give her a night she'll never forget.
Neither of them wants a relationship, so they strike up an arrangement: They'll be friends with benefits, nothing more, nothing less. There are only three rules: no secrets, no feelings, no falling in love. Only neither one of them can quite abide by the terms.
I'm just going to start by saying that this isn't a YA novel so if you aren't interested in books with more mature scenes, then this won't be a book for you.
If you read my post about reading slumps, you'd know that one of few things that brings me out is a romance novel found only in the pits of Amazon…boy did I hit the jackpot with this one. I actually have the lovely Carrie to thank for this book because her book blitz post exposed me to this author and this series.
The main characters are adorable, frustrating, sexy and I loved them as individuals and as a unit. Best part, no instalove!
Meg: It always starts with a virgin. Meg is a smart young med student who is as witty and feisty as they come. Though not overly confident when it comes to men and compliments, she certainly handles her own with Miles. Like many main characters, Meg is struggling with a broken family and a difficult relationship with her once close sister Rosie which has affected the way in which she views secrets and relationships. This ultimately starts to effect her care free, no strings attached sex frenzy with Miles in some pretty bold ways.
What I really like about Meg is that she isn't one of your run of the mill girls you find in books of this genre – she isn't submissive, she doesn't worry about stating her mind and she has no problem making a fool of herself in front of the man she is banging. From the moment Meg and Miles meet there is obvious electric chemistry but instead of a one-night stand turned romance, the two start out as friends before allowing their relationship to grow.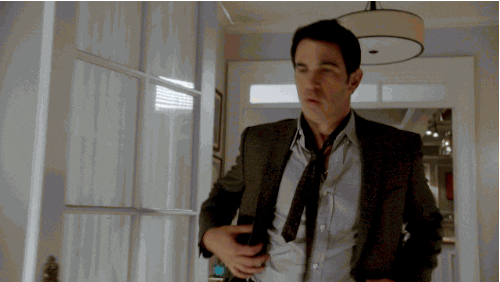 Miles: Miles, Miles, Miles. Oh Miles!  Yo, this gets real – he is basically described as a sex god and after reading this book, I have to agree. You can't deny that you love a bad boy who is equal parts smart, sexy, witty, nerdy and ruthless – Miles is definitely all these things and more. He is struggling with his own demons throughout the book and it isn't until about halfway through that some of his tragic past is revealed in a moment of vulnerability. It becomes very obvious that he begins to see Meg as more than a conquest and after he writes a song about her – swoon – we start to see a more relaxed side to Miles.
What I really enjoyed about this book is that it isn't about a man dominating a woman – Meg and Miles enter their friends with benefits agreement on mutual terms and they explore each other physically and emotionally as equals. It always drives me insane when you read a book like this and it is basically the woman bending to the man's every command so I was pleasantly surprised to find that this never entered that realm.
Even though this is book 1 in the Sinful Serenade series, it is a standalone novel with its own ending.
I will definitely be picking up the rest of the series in the very near future.
Find more reviews on Goodreads and be sure to check out Crystal Kaswell's blog where you can request ARCs of her books!
Buy this book: