Supremacy book 1
ARC received for free from the author in exchange for an honest review
**Contains minor character spoilers**
◊
A girl, a boy, some mystery and a pork chop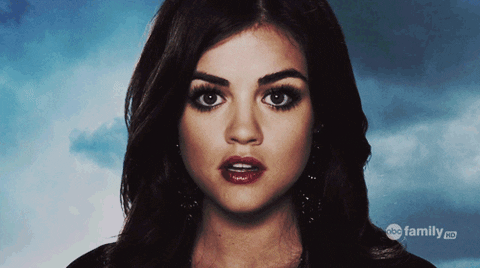 Kate Parker, is a 17 year old senior living in Texas. She's on the swim team, has two incredible best friends, and a passion for saving animals. She falls hard when she meets a mysterious and fascinating guy named Lucas. He has a sexy accent and a killer smile. However, she sees unexplained pain and anger in his dark brown eyes. He claims he's a foreign exchange student from Spain who is attending the local University—Kate knows there's more to his story than that. She works hard to discover who he is—what he is.
A massive thanks to author Christin Lee who generously sent me this book – it helped slay the reading slump beast. 
I was hooked on Lucas and Kate from that first moment they met on the side of the road when his motorbike broke down and she was running out of the woods holding a pork chop…yeah, you'll have to read it to figure that one out.
Kate: She is a smart little redhead who is feisty to the core. She is a lover of animals with an affinity for saving anything she can – man, woman and animal (mostly animal). Kate is as witty as they come and her natural rapport with Lucas was full of intrigue and underlying passion from the very first moment they met. Lucas brings out a new side to Kate and it was great to see her let loose a little. With an inquisitive mind and a penchant for remembering everything, Kate goes on a mission to find out what Lucas' deep dark secret is. I will say that she could be quite frustrating at times but every character has at least one flaw.
Lucas: He is a Spanish hunk who rides a motorbike…I mean I could just stop the character description there. He is really sweet and tender with Kate and it is obvious that she has a strong affect on him. Lucas is very mysterious and harbours some dark thoughts that are obviously a product of his upbringing – as an assassin? a bodyguard? a mafia boss? a drug lord? a stripper? – and I was continuously looking for clues so I could find out what his pent up anger is a result of. He is very protective of Kate in a way that is different from her family and their strong connection obviously creates an internal struggle for Lucas. One thing I didn't like about him was how he couldn't separate his anger for one person from another – if he entered Hulk mode, no one was safe, not even Kate.
Shea: Shea is Kate's best friend and is getting a special mention because she is absolutely hilarious and loves to make any situation involving Kate and Lucas awkward – I was grinning so much! By far my favourite character in the book. I always enjoy a well written best friend and Shea is definitely full of personality and brings so much light to every situation. I thought it was really sweet how she tries to diffuse Kate's family tension and was laughing out loud over how 'bilingual' she is.
We spend a lot of time with Kate and her very, very (very) overprotective family. I couldn't for the life of me figure out why her parents and brothers were so intent on keeping her locked away from the world when she is 17, almost 18 years old. It becomes very apparent how aggressively overbearing her dad is when she brings Lucas home for a BBQ and a little meet and greet…yeah, there is fire.
Unfortunately this enters instalove instalike territory rather quickly and while I cringed when I realised it was happening, I was so drawn to the chemistry of these two characters and intrigued by the mystery that I was able to let it slide…just.
I will say that because there is such a huge focus on building the relationship between Kate and Lucas, it can feel at times like there isn't much happening. About half way through the book a lot of things come to light that make parts of this story click into place and help you understand the characters in a new way. The ending, in particularly Kate, frustrated me to no end and while it didn't end on a cliffhanger, you can definitely tell it was written with a sequel in mind.
I'm not going to say that this is an outstanding book – especially for this genre – but it did the job and I find it hard to fault a story I kept coming back to. I'm definitely keen to see what the next book has in store.
Find more reviews on Goodreads.
Buy this book: