Top Ten Tuesday is a weekly feature by the wonderful The Broke and the Bookish. Each week there is a new theme and you can participate when and if you choose. This week's theme is Ten reasons I love…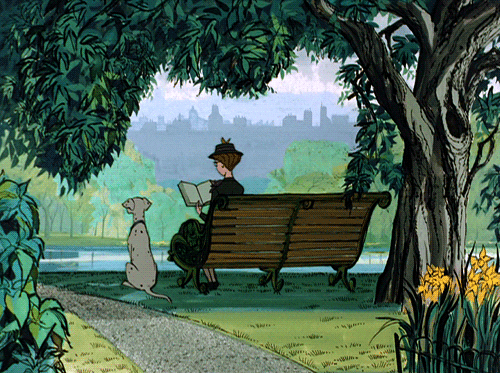 For my top ten I've chosen, Top 10 reasons I love reading out and about.
Fresh air is great

– I enjoy breathing.

People watching

– I love to put down my book every now and then and people watch. You get to see some interesting things when you take a minute to look around.

Meet strangers

 – I mainly read on the train and I've had some interesting conversations with other commuters about what I'm reading, what they're reading and our favourite books. It's a strange thing to strike up a conversation with someone you don't know and find a mutual interest, but talking about books is a really interesting way to get to know someone for even the briefest moment.

Nature

 

– I love reading at the park or our local botanic gardens when the trees and flowers are blossoming.

Kills time

– I don't drive so public transport is my best friend and it is a great way to make the trip go faster.

Relaxing

– What's more relaxing than sitting down with a book, a cookie and vodka coffee

Keep that brain ticking

 – My attention span is sometimes all over the place but I find being out and about with a book really helps me focus.

Summer tan

– I live on my back deck during the summer and as I'm basically as white as a ghost the rest of the year, reading while under the sun kills two birds with one stone.

Procrastinate

– I can't even tell you how many times I've run away from the house to a park or a beach to read just so I can actively avoid housework, assignments and being an adult for a few hours.

Why not?

– We all love reading, so why not do it wherever and whenever we have time.
Do you enjoy reading in public?