Sinful Serenade book 3
Read my reviews of book 1 & book 2
**Contains minor character spoilers**
◊
Tom's introduction in this book had me like…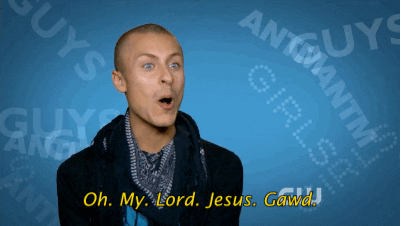 Note: Contains explicit sex scenes
There's a naked rockstar in my hotel room. And he's pierced.
Willow Denton needs to get out of town fast. Her only option is joining her brother's band on tour. Ten weeks with misbehaved men doesn't sound so bad. Until she walks in on the drummer naked and sporting a spanking new piercing. There's no way the player rock star will ever think of her as more than his BFF's little sister. Better to focus on her photography. As soon as she stops thinking about him in her bed, against the wall, in the backseat of his car…
Sinful Serenade drummer Tom Steele is a wrecking ball. Bossy. Pushy. Hot as the molten center of the Earth. He's not afraid to use his body or his fame to get what he wants– a different girl every night of the week (and three on Sunday). The man may be a whore but he can control himself. He's going to keep an eye on Willow, be her friend. That's it.
Their sizzling sexual chemistry makes this whole platonic things hard. But there's no way he'll cross the line with the girl he's supposed to protect.

Like with my other reviews, I'm just going to start by saying that this isn't a YA novel so if you aren't interested in books with more mature scenes, then this won't be a book for you.
Nothing like walking in on a smokin' hot musician to get the story going…
This time around we check in with Tom and Willow who embark on their own little whirlwind romance. What I like about these books is that even though they are very much in the instalove realm, it doesn't feel that way as you're reading it. Maybe that is because the writing isn't contrived, maybe it's because the characters have depth – whatever it is, I'm down for it.
When I first started this series I was convinced that Meg and Miles were going to be my favourite, but after reading this, Tom and Willow take the cake.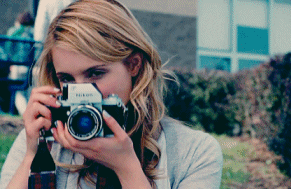 Willow: Willow is Drew's sister and my gosh has this girl had a life. Running away from an abusive ex-boyfriend, she finds herself joining the Sinful Serenade tour and striking up a friendship-turned-romance with old Tom. A talented photographer, she makes her mark on Tom when she asks him to pose for her portfolio – following this she ends up becoming an assistant to the bands resident tour photographer.
I really loved Willow and not just because I adore the name. She isn't like her predecessor female counterparts and her vulnerability unfortunately felt very realistic when you look at the rate of abuse in every day relationships. I like how protective her brother is of her and as we delve a little deeper in to her past, it becomes clear why he is all punch first ask questions later. Her relationship with Tom is refreshing and stands out amongst the couples from the impervious books.
Tom: Well Tom just got a whole lot more interesting – and I'm not just talking about his cock piercing. That's right, Prince Albert is in the house! I have to admit that I didn't like this character in the other books. While he was obviously protecting his friends from themselves, he always came across as an overbearing asshole and I wasn't having any of it. He gets some much needed redemption in this book and I'm officially drinking from the Tom Kool-Aid.
Tom is an interesting character for me because he has always been very confronting on account of his forward personality and it becomes clear that this isn't a reflection of his tender and caring nature displayed in this book. The ways in which he tries to bring Willow out of her shell in the wake of navigating his own feelings was both hilarious and sweet. I like that we also get to see more of his relationship with his brother Pete (also in the band) and learn a little more about his family and why he is the way he is.
As with the other books, this does contain quite a few explicit sex scenes but unlike book 2 Strum Your Heart Out where there seemed to be too many to fill plot holes, these feel more organic. What really made this book enjoyable for me was the flirty banter between Tom and Willow. It was very obvious from the outset that they had a connection and as they spent more time together, I couldn't help but feel drawn in to these characters and the little world they created for themselves.
Even though this is book 3 in the Sinful Serenade series, it is a standalone novel with its own ending.
Find more reviews on Goodreads and be sure to check out Crystal Kaswell's blog where you can request ARCs of her books!
Buy this book: