I saw this tag over on Zezee with Books blog and thought I might give it a go since I practically live on Goodreads.
The rules:
So from what I can see there are no rules per se, all you have to do is answer these set of questions and tag a couple of people at the end.
What was the last book you marked as 'read'?
The last book I marked as read  was The Unmoving Sky by K.L. Hallam. I received a copy of this book through NetGalley and it is a short tale of two brothers lost in the wilderness.
What are you currently reading?
So according to Goodreads, I am currently reading these books however in reality, Only Daughter is my current read. If I start a book but don't feel like continuing to read it for whatever reason, I tend to leave it on my currently reading shelf until I pick it up again.
What was the last book you marked as TBR?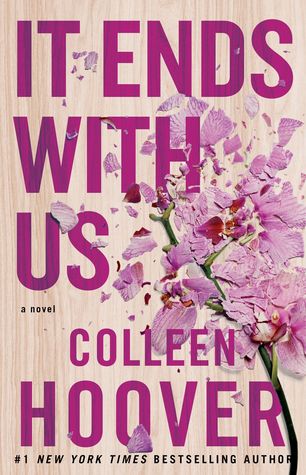 The last book I added was It Ends With Us by Colleen Hoover (released 2nd August 2016). I didn't know this existed until a couple of days ago and I've been seeing people reading ARCs of this book and it is making me so jealous!
What book do you plan to read next?
So at the beginning of the month I made a June TBR list and I was pretty convinced I would be able to stick to it…yeah I'm already going off script. While I have finished 2 books off that list, I've decided it is time to make my way through the 10+ books I have left on my NetGalley shelf. Soooooooo, my next reads are:
Do you use the star rating system?
I sure do. I use the star rating system the same way I do on my blog.
5 = Amazing – now one of my favourites
4 = Loved it – would definitely recommend
3 = Liked it – good but nothing outstanding
2 = Below average – struggled finishing it
1 = Hated it – probably DNF
Are you doing a 2016 Reading Challenge?

Monique
has
completed her goal of reading
50 books in
2016!
Yes, and by some miracle I finished this a few months ago. I wanted to read 50 books this year and to date I have read 70 which is a pretty good effort if I do say so myself.
*self hi-five* Haha.
Do you have a wishlist?
No wishlists for me. If I had one, it wouldn't be objective because every book I wanted to read would be on it.
What book do you plan to buy next?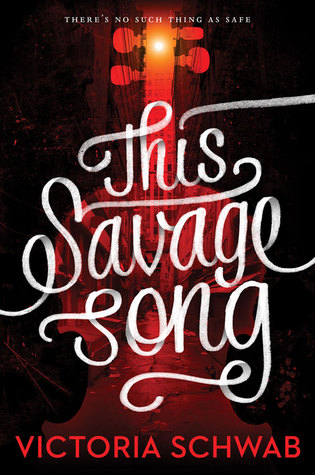 So I've decided to swear off buying physical copies of books until I've cleared some room on my bookshelves but luckily some genius invented the Kindle app. On my radar at the moment is This Savage Song by V. E. Schwab – it is also one of my most anticipated releases (even though it has been released)
Do you have any favourite quotes? Share a few
So. Many. Quotes. Haha. You can see a couple from when I completed the '3 days, 3 quotes' tag but in addition to these, above are two of my all time faves from two of my fave classics.
Who are your favourite authors?
I have a couple, but my top two would be:
Jodi Picoult
Jennifer L. Armentrout
Have you joined any groups?
I sure have! I think I went through a phase of joining a bunch because I am just now realising that I am subscribed to quite a few. The ones I pay most attention to are:
Let me know if you have any groups you think I should be a part of.
Who do you tag?
Anyone and everyone. If you're anything like me you probably have a tonne of tags you need to get to so I'm not going to pressure anyone into doing this. Take part if you choose.