by Crystal Kaswell
Sinful Serenade book 4
Read my reviews of book 1, book 2 and book 3
**Contains minor spoilers – read with caution**
◊`
OH. MY!
Note: Contains explicit sex scenes
He parties like a rockstar. She's there to make sure no one finds out…
Jess James has her eye on the prize. She is finding the money to pay for law school. Period. It doesn't matter how lonely she feels three thousand miles from home, how exhausted she is from working overtime as a cocktail waitress, or how deep the knife wound in her back cuts. She is going to be a lawyer, whatever it takes. Only she doesn't have what it takes. She can barely afford to pay her rent.
Sinful Serenade bassist Pete Steele has enough to pay Jess's rent and buy her a small island in the Caribbean. The famous, talented rock star has everything… except the one thing his manager wants. Pete rose to fame as a devoted boyfriend. Doesn't matter that his ex slept with his best friend. He needs to stop screwing his way through Los Angeles to keep the record company happy. The sweet blond waitress is exactly the girl he needs on his arm if he wants to clean up his dirty reputation.
I'm just going to start by saying that this isn't a YA novel so if you aren't interested in books with more mature scenes, then this won't be a book for you.
Remember when I wrote my review for book 3 and I gushed over how much I loved Tom and Willow and that they were my favourite?…yeah, I may have to retract that slightly because I need Pete in my life.
Pete: Oh Pete, you poor tortured soul. I love you. Pete was such a minor character in the first few books but he certainly comes into his own in Play Your Heart Out. After a horrible break up in which his girlfriend started cheating on him with one of his best friends, Pete has resigned to fucking everything that moves instead of dealing with his emotions…that is until Jess shows up. After what can only be described as an awkward encounter, Pete makes Jess a proposition she can't refuse and so starts their journey from strangers-to-friends-to fake couple-to lovers…then it gets real.
Holy shiiiiiiit does this boy have a mouth on him. I'm not one to get embarrassed about sex at all because the way I see it, it's perfectly natural, but even I found myself blushing at times over his dirty talk – I was also laughing at how ridiculous some of the things that came out of his mouth were. I really enjoyed learning a lot more about Pete in this book and his relationship with the other band members is expanded on; they really are a little family.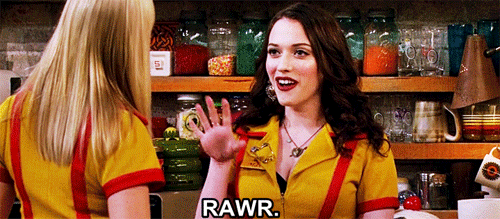 Jess: Sweet adorable Jess, you the best. So much wit! Unlike the other girls, I really like that Jess would call Pete out on his bullshit and that she never shied away from letting him know how she felt – especially when the relationship turned from flirty banter to holy shit I'm falling in love with you.
A lawyer in the making, Jess agrees to play Pete's fake girlfriend in return for him helping her pay for her tuition – a fair trade I'd say. Jess has a somewhat tumultuous relationship with her sister and her dad and it is obvious that her anger/frustration/guilt plays on her throughout the book. With Pete there to soothe her wandering mind, she is able to come out of her shell and immerses herself in the Sinful Serenade group.
So I know that every time I write a review for a book in this series I profess my love for that books couple, but after finishing this book I've officially figured out my faves.
Pete and Jess
Tom and Willow
Miles and Meg
Drew and Kara
Even though this is book 4 in the Sinful Serenade series, it is a standalone novel with its own ending.
Find more reviews on Goodreads and be sure to check out Crystal Kaswell's blog where you can request ARCs of her books!
There is one more book coming out (yay!) that I believe sums up everyone's stories so you know i'll be getting my hands on that.
Buy this book:
Have you read any of these books?