Top Five Wednesday (T5W) is a weekly meme hosted by Thoughts On Tomes. Each week there is a new theme which you can find on the T5W Goodreads group. This week's topic is favourite literary fathers/father figures.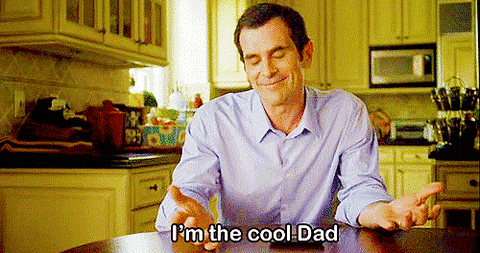 I knew the first three dads I wanted to pick as soon as I saw this topic but I will admit I had to rack my brain to come up with the other two.
Here are my top 5 father figures:
Tuck Hostetler from The Best of Me by Nicholas Sparks
Tuck is the a father/grandfather figure that every lost soul needs. The way in which he takes care of Dawson in the wake of his shitty family life was admirable and the fact that this extends from the teen years into adulthood was exceptionally special.
Sam Quintana from Aristotle and Dante Discover the Secrets of the Universe by Benjamin Alire Sáenz (my review)
All the parents in this book are incredibly supportive and obviously love their children unconditionally, but Sam still stands out in my mind as the most charming of the fathers.
Atticus Finch from To Kill A Mockingbird by Lee Harper
I think Atticus Finch is an all round favourite character for many people. The way he guides his children through life in a time of social injustice will forever be inspiring to many. Plus his name is dope AF.
Albus Dumbledore from The Harry Potter series by J. K. Rowling
Dumbledore and Harry's relationship will always be one of my favourite. The ways in which they mutually nurtured each other and were able to draw electrifying energy from one another has fascinated me every time I've read the books or watched the movies.
Luke Garroway from The Mortal Instruments by Cassandra Clare (my review)
The way Luke cares for Clary and her mother is one of the better father figure relationships I've read. His sense of responsibility, his protective nature and his unconditional love for Clary through all her personal changes made every scene he was in more enjoyable and the family unit even stronger.
Do you have a favourite father or parental figure?