I saw this tag over at the Book Coma's blog a little while ago and thought it looked like so much fun. There aren't any rules for this tag and it's pretty straight forward – give four answers to a bunch of questions about yourself.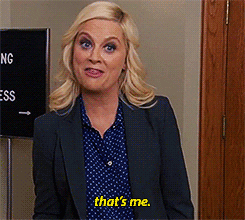 Let's go!
Four Names People Call Me Other Than My Real Name:
Four Jobs I've Had:
Campaign Coordinator
Database Assistant
Supporter Relations/Admin
Waitress
Four Movies I've Watched More Than Once:
Ever After
The Little Mermaid
The Conjuring
Now & Then
Four Authors I Recommend:
Jennifer L. Armentrout
Jodi Picoult
Robert Galbraith
Rainbow Rowell
Four Places I've Visited:
Bangkok, Thailand
Chang Mai, Thailand
Waikiki, Hawaii
Sydney, Austraila
Four Things I'd Rather Be Doing Right Now:
Sleeping
Hiking
Watching a movie
Dancing at a concert
Four Foods I'd Rather Not Eat:
Mushrooms
Fish
Eggplant
Couscous
Four Of My Favorite Foods:
Samosas
Oreos
Carrots
Hummus
Four TV Shows I Watch:
Shadowhunters
Outlander
The Mindy Project
Orange Is The New Black
Four Things I'm Looking Forward To This Year:
Seeing Priscilla Queen of the Desert live on stage
Getting my licence…hopefully
Booking a holiday…for next year lol
More hiking
Four Things I'm Always Saying:
Legit
Huh?
Do what's good for your soul
Netflix & Chill?  (haha)
Jokes
I'm not going to tag anyone for this because I'm feeling a little lazy but you should give it a go, just let me know so I can check out your answers. Also, here is a bonus gif of the world famous DJ Space Cat because today is a space cat type of day.