Off-Campus series book 1
◊
Why do the covers always look like this?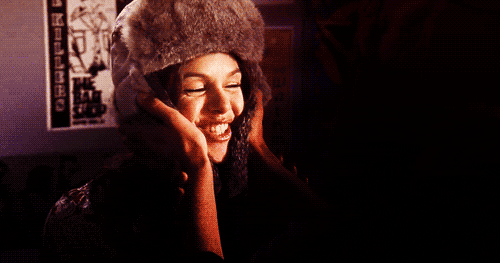 So my TBR for this month has jumped straight out of the window, ran to the airport and hopped on a plane to a whole other country because Rant and Rave About Books has got me hooked on so many NA romance books at the moment that I'm ditching everything else. I'm not even sorry. If you haven't checked out her blog, be sure to head over there and follow for some great reviews and fun tags.
She's about to make a deal with the college bad boy…and it's going to be oh so good.
Hannah Wells has finally found someone who turns her on. But while she might be confident in every other area of her life, she's carting around a full set of baggage when it comes to sex and seduction. If she wants to get her crush's attention, she'll have to step out of her comfort zone and make him take notice…even if it means tutoring the annoying, childish, cocky captain of the hockey team in exchange for a pretend date.
All Garrett Graham has ever wanted is to play professional hockey after graduation, but his plummeting GPA is threatening everything he's worked so hard for. If helping a sarcastic brunette make another guy jealous will help him secure his position on the team, he's all for it. But when one unexpected kiss leads to the wildest sex of both their lives, it doesn't take long for Garrett to realize that pretend isn't going to cut it. Now he just has to convince Hannah that the man she wants looks a lot like him.
I'm just going to start by saying that this isn't a YA novel so if you aren't interested in books with more mature scenes, then this won't be a book for you.
So many dick references. So many.
The Deal is one of those romance books that consumes you from the first few pages. Just when you think you're about to read yet another book about a bad boy and a good girl, Elle Kennedy flips the whole thing on its fucking head.
The transition of Garrett and Hannah's relationship from strangers, to friends, to potential couple, to officially dating was a really sweet, heartbreaking and hilarious journey.What I really enjoyed about these two is that their chemistry feels entirely organic and there wasn't a second where I thought that they had been thrown together for the sake of the book.
"Sometimes people sneak up on you and suddenly you don't know how you ever lived without them."
Garrett has a level of depth that you don't find often in characters like these but unfortunately for him, that depth is rooted in tragedy. Of course Garrett comes off as a player and an asshole when we first meet him and his arrogance is unparalleled when it comes to women, but the more time he spends with Hannah, the more his personality evolves into something more akin to a decent human being.
Hannah is doing it rough. After a horrible sexual experience when she was younger, the poor girl has been left feeling broken and battered for a long time. Hannah is as witty and as feisty as they come and it is part of the reason I kept looking forward to her chapters. A music major, she has the voice of an angel and a heart of gold. The way she interacts with Garrett had me laughing and I love that even when she started to develop feeling for him, she wasn't afraid to still bust his balls and make fun of him in front of his friends.
As the two bond during their study sessions and Breaking Bad marathons, Garrett starts to become more vulnerable and slowly opens up to her about his shitty family life and the pressure he is under. Hannah also begins to feel comfortable enough to unload the one thing she's been holding back from telling anyone besides her roommate. It's from this moment on that there is a clear shift in the way he looks at her, the way he wants to protect, and the way he wants to be in her life. Its also from that moment on that Hannah begins to see just how safe, free and desirable she can be to someone who likes her for her; broken pieces and all.
The dialogue in this is free flowing, the sex is hot and sweet, the banter is wonderful, the chemistry is electrifying and once you pick this up, you won't want to put it down…so pick it up!
Find more reviews on Goodreads.
Buy this book: