Off-Campus series book 2
My review of book 1
◊
Get it girl!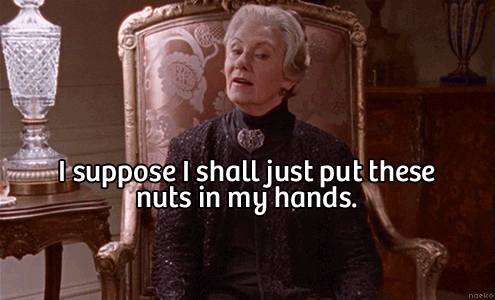 He's a player in more ways than one…now he's going to need to up his game.
College junior John Logan can get any girl he wants. For this hockey star, life is a parade of parties and hook-ups, but behind his killer grins and easygoing charm, he hides growing despair about the dead-end road he'll be forced to walk after graduation. A sexy encounter with freshman Grace Ivers is just the distraction he needs, but when a thoughtless mistake pushes her away, Logan plans to spend his final year proving to her that he's worth a second chance.
After a less than stellar freshman year, Grace is back at Briar University, older, wiser, and so over the arrogant hockey player she nearly handed her V-card to. She's not a charity case, and she's not the quiet butterfly she was when they first hooked up. If Logan expects her to roll over and beg like all his other puck bunnies, he can think again. He wants her back? He'll have to work for it. This time around, she'll be the one in the driver's seat…and she plans on driving him wild.
I'm just going to start by saying that this isn't a YA novel so if you aren't interested in books with more mature scenes, then this won't be a book for you.
If you thought The Deal was full of dick references, brace yourself.
"I stare at my phone, torn between laughing, groaning, and running to the nearest sex shop to buy a vibrator, because hot damn, John Logan has the sexiest body on the planet."
I'm so glad that this book featured Logan. I had a soft spot for him in book 1 so his appearance – both clothed and naked – was very much appreciated.
Still wrestling with his feelings for Hannah, his best friends girl, Logan is clumsily banging his way through anything with a pulse…until one night he knocks on the wrong door. Enter Grace, the classic virgin with a beautiful bod and a wicked sense of humour. These two hit it off really quickly and before you know it a full on make-out session is in play, one that stays on the minds of each character days later. Cue witty insults and impending romance.
I really liked Grace in the beginning. She was sweet, funny and very down to earth, but after she tries to unsuccessfully trade in her V-Card one night and is left humiliated, she became extremely frustrating and a little bratty. D0n't get me wrong, I would've been pissed too but for someone who claims she doesn't hold grudges, girl sure knows how to hold a grudge.
After Logan relentlessly pursues Grace and tries to convince her to go on a date with him, she decides to create a list of seemingly impossible tasks for him to complete before she says yes – this pissed me off. I don't like games in relationships because really, what's the point? and even though we all know she is going to say yes, it felt like a petty move on her part to mess with him for the sake of her own ego. I did however find it sweet how dedicated he was to going on a date with her and how frequently he defended her to all those puck bunnies running wild.
We get to learn a little more about Logan's family life in this book and I found the contrast between his dad and Grace's to be very interesting. It's always the families and the friends that give characters their depth and I love that the author makes sure to give these characters a life outside of the romance.
What I really enjoy about these books is that Elle Kennedy spends time fleshing out these characters as individuals before she brings them together as a couple. The sex scenes are pushed into the second half of the story and serve a clear purpose rather than being scattered throughout to cover for an obvious lack of plot.
I've already finished book 3, The Score (hot damn!) so be on the lookout for that in the next few days. I'm holding out for book 4, so much so I've already preordered it.
Find more reviews on Goodreads.
Buy this book: