"I scream, you scream, we all scream for ice cream"
So I wasn't tagged to do this but I saw Anna over at My Bookish Dream complete the tag and it looked like fun and given I am an ice-cream lover, I nominated myself haha. If you haven't checked out her blog yet, be sure you do.
Disclaimer: I'm writing this very late at night so be prepared for some incoherent babbling.
My knowledge of Ben & Jerry's only comes from American rom-coms and I've yet to make it to the one they've opened in New Zealand but after reading these topics, I need to get my hands on some Ben & Jerry's – these flavours yo!
VANILLA CARAMEL FUDGE: Pick a light, fluffy contemporary
"I've spent my life on the road, trying to find home, when really, you were always home to me."
I received this in my Owlcrate as part of my subscription a few months ago and flew through it. This is nothing outstanding but is a super easy read about a bunch of teens who decide to say yes to everything. Adventure ensues, first love blooms and all the tomes that make a YA contemporary great are given new life.
MINT CHOCOLATE COOKIE: A new release that you wish everybody would read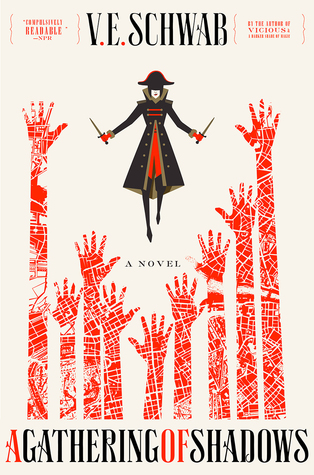 "She bent most of the rules. She broke the rest."
So I don't really have a pick for this as I haven't read any new releases recently buuuuuut I'm going to go with A Gathering of Shadows as it is one of the more recent releases I've picked up. This was a super fucking amazing follow up to A Darker Shade of Magic and every element created the most electrifying atmosphere.
CHERRY GARCIA: An ending that was bittersweet
"I belong to the people I love, and they belong to me–they, and the love and loyalty I give them, form my identity far more than any word or group ever could."
I personally loved this ending but if you've read this then yeah, you get it.
STRAWBERRY SHORTCAKE: A book containing your OTP of OTP's
"Beautiful face. Beautiful body. Horrible attitude. It was the holy trinity of hot boys."
#daemonblackisbae
So many characters and so many more couples but Daemon Black still resides in the penthouse suite in my book boyfriend vault. Katy and Daemon have such electric chemistry and played off one another really well. Their love story doesn't take the normal path of other YA couples and their struggles as individuals and as a unit made them all the more compatible in the end.
MILK AND COOKIES: Two authors that if they collaborated, they would go perfectly together
After being thrown head first into the worlds created by Sarah J. Maas and V. E. Schwab, I would looooooooove to read a book by the two of them. I can already tell how fantastic the world and the characters they'd create would be.
BOSTON CREAM PIE: A book that had you turning the pages late into the night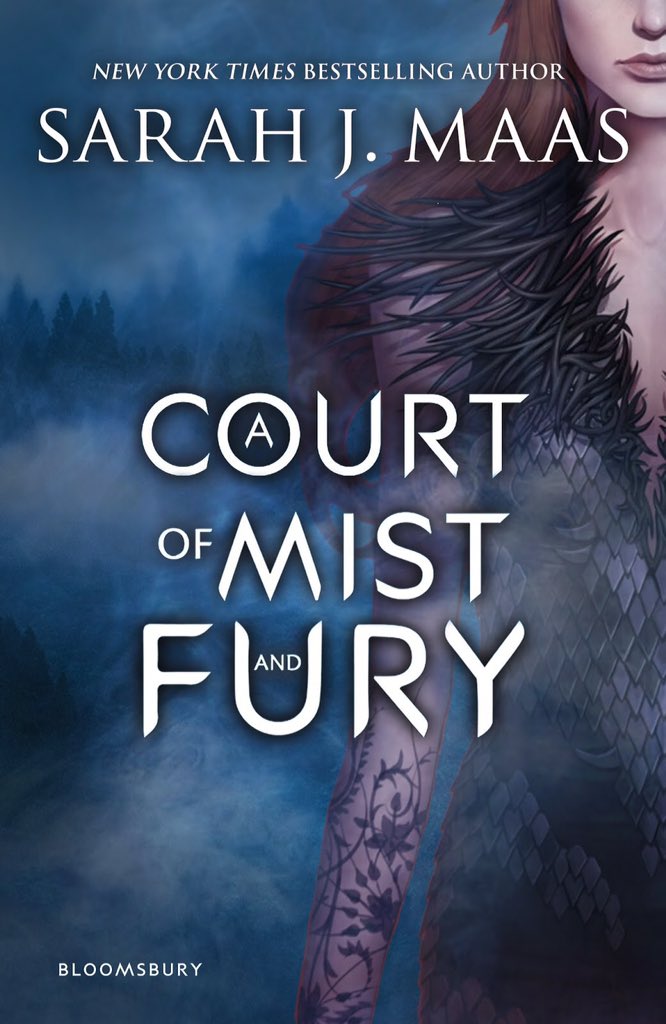 "Hello, Feyre darling,"
This is my favourite book of 2016 to date. When my pre-order of this came through I basically ditched life, crawled into bed and read, read, read until my eyes couldn't stay open.
You'll see from my review that I can wax poetic about this book for hours but basically every new page was just as enticing as the last and watching Feyre unravel and find her true self with the help of her new friends and family had me hooked from start to end.
CHOCOLATE THERAPY: A book that makes you feel better after a long day of life
"Real life was something happening in her peripheral vision."
Cath is one of my all time favourite characters because Rainbow Rowell doesn't try to make her something that she isn't. She is a fangirl through and through and that is never seen as an embarrassment. We all need a Levi in our lives and I really enjoy watching him help break Cath out of her shell. This is always a go to story for me.
COFFEE, COFFEE, BUZZBUZZBUZZ!: A book not yet released that you can't wait to get your hands on
Empire of Storms, Empire of Storms, Empire of Storms, Empire of Storms, Empire of Storms, Empire of Storms, Empire of Storms, Empire of Storms, Empire of Storms, Empire of Storms, Empire of Storms, Empire of Storms, Empire of Storms, Empire of Storms, Empire of Storms, Empire of Storms, Empire of Storms, Empire of Storms, Empire of Storms, Empire of Storms, Empire of Storms
Was that too subtle? Haha. I can't wait until this is released. Anything by Maas becomes my book highlight of the year and I can't wait to find out what is happening with Aelin and her squad.
---
I would love to tag the below people – if you've done it before or feel like it's not for you, I promise I won't hold it against you.
The Not So Secret Life Of A Nerd Girl
Real talk: what's your favourite ice-cream flavour? I'm partial to an orange choc-chip myself.