It seems to be a trend now where I am just going around completing tags that I'm not technically nominated for, but they are all so good I just want to put my hands in all the cookie jars haha.
I saw the lovely My Bookish Dream complete this tag and thought I might give it a go too.
The Rules:
Mention the creator of the tag (Ayunda @ Tea and Paperbacks).
Thank the blogger who tagged you!
Choose one of the options, you don't have to tell the reasons why you chose that but you can also do them if you want to.
Tag 10 other people to do this tag to spread the love!
Let's jump in on this thing.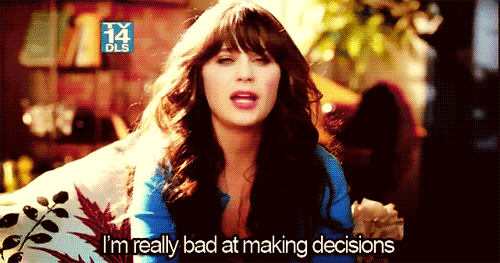 Reading on the couch or in bed?
I enjoy reading on both because they are both super comfy but if I had to choose, I would have to say propped up in bed with all my pillows and blankets arranged in a comfy reading cocoon.
Male main character or female main character?
This depends on the type of book I'm reading. If I'm looking at a super gooey or steamy romance novel to pull my out of a slump, I much prefer a male lead because I find the way in which these characters navigate that terrain very interesting. If I'm reading a fantasy or YA contemporary, I enjoy a strong female lead with an equally interesting male counterpart.
Sweet snacks or salty snacks when reading?
I'm not really a reading snacker but I guess I would have to go with sweet because I'm usually munching down on a piece of fruit or drinking a sweet tea or cold drink.
Trilogies or quartets?
I guess it depends on the story. I would always choose a duology over these buuuuuuut I do love a well crafted trilogy where the characters and the plot are given a proper send off.
First person point of view or third person point of view?
I find first person narratives far more interesting and a lot easier to follow.
Reading at night or in the morning?
I prefer to read in the morning on the train to work. By the time the day is over I'm wiped from a busy day and just want to pull up Netflix, cook some dinner and crawl into bed. I've also found that if I try to read at night, that my mind gets too stimulated and my one more chapter turns into a three hour binge and my eyeballs want to fall out in the morning.
Libraries or bookstores?
I would live in a second hand bookstore if I could – the musty smell and the tall stacks of books that are stacked like a Jenga puzzle are where my soul resides.
Books that make you laugh or make you cry?
Definitely laugh. I'm not much of a crier in life so really struggle to get to that point when I'm reading or watching movies.
Black book covers or white book covers?
Confession: I can be a little rough with my books. I've always got at least one in the bottom of my bag so I would definitely have to go with black book covers.
Character-driven or plot-driven stories?
That is a tough one. Can I cheat and say a plot driven book with great characters? Haha. I think I would have to go with plot-driven though because a character is nothing without a great environment to thrive in.
My nominees:
So because I've been doing quite a few of these tags lately and I have a few more coming up, I'm going to leave this open to anyone because I'm pretty sure I've exhausted my list and I know everyone is super busy reading and living life.
If you do decide to do this, leave me a link so I can check out your answers.