Top Five Wednesday (T5W) is a weekly meme hosted by Thoughts On Tomes. Each week there is a new theme which you can find on the T5W Goodreads group. This week's topic is authors you are waiting on another book from.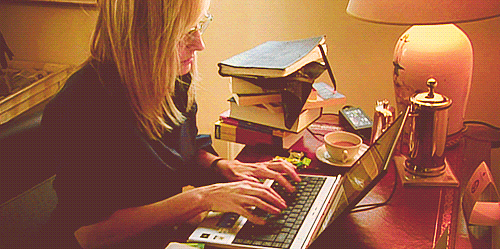 These are your favorite authors who you want to write another book but haven't yet. Or they are writing something, but no title or synopsis has been released and it isn't coming out until 2018. Try to keep this to authors who haven't announced anything concrete about a new book, not authors that have a highly anticipated release coming out before the end of 2016.
Last week I ran out of time to explain my answers. This week I'm just feeling lazy. Sorry team.
So this took me a while to come up with. Most of the authors I love already have books coming out that I'm highly anticipating but after some deep thought, I've plucked the below from my book brain. I'll admit I've only done a few quick checks but as far as I can tell, none of these authors have any big releases coming up this year.
Below is the name of the author along with the book that got me hooked on their writing style.
Amrita Trasi – The Color Of Our Sky
Tiffany McDaniel  – The Summer That Melted Everything
Anna Shinoda – Learning Not To Drown
Tabitha Suzuma – Forbidden
What authors do you want to write another book?