I saw this tag over on Adoptabookaus and just had to steal it for myself. If you haven't jumped over to Casey's blog, be sure to do so. Beauty and the Beast is up there in my top 5 favourite Disney movies so I'm excited to give this a whirl.
Grab a snack while you wait for this glorious Beauty and the Beast gifs load…slowly.
"TALE AS OLD AS TIME" – A popular theme, trope or setting you will never get bored of reading
Bad boys!!! I never get sick of reading about the talented, tattooed guy with a tonne of attitude and a ripped body. You always know that they're going to be secretly sweet and fall madly in love with some nice girl who becomes their whole world. I'm a fucking sucker for these romances.
The most recent books I've read/loved with these types of characters are the Sinful Serenade and the Off-Campus series.
---
BELLE – A book you bought for it's beautiful cover that's just as beautiful inside too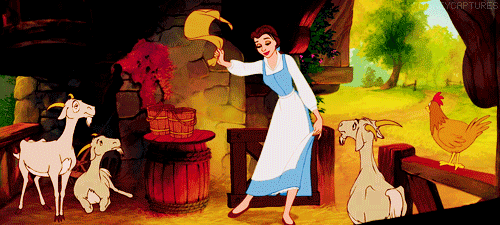 I'm really bad at buying a book for its cover and then not really getting around to the contents. Nonetheless my favourite book I loved for the cover and its contents would have to be The Color of Our Sky by Amita Trasi.
---
BEAST – A book you didn't expect much from but pleasantly surprised you
I'd never read anything by Tosca Lee before and when I picked up The Progeny there weren't many reviews around so I didn't know what to expect. Needless to say I ended up devouring this within a few days. I was on the edge of my seat the whole time and even though it's been a few months since I picked it up, I'm still not convinced I know who are the bad guys and who are the good ones. Can the sequel just be here already?
---
GASTON – A book everyone loves that you don't
The first one that springs to mind is Pride & Prejudice. Yup.
---
LEFOU – A loyal sidekick you can't help but love more than their counterpart
Simon from The Mortal Instruments. If you've read any of my reviews for this book, then you'll probably know that I wasn't such a fan of Clary, but her best friend Simon stole my heart and made these books all the more better for me.
---
MRS POTTS, CHIP, LUMIERE & COGSWORTH – A book that helped you through a difficult time or that taught you something valuable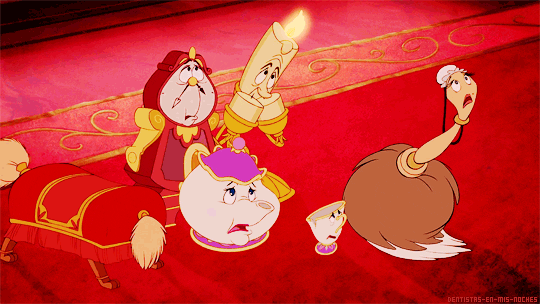 I'm not sure if a book has helped me through a difficult time but one book I think has an important lesson in values is The Legend of the Wandering King. This is a great book that reads like a fairytale and explores the importance of kindness and humility.
---
"SOMETHING THERE" – A book or a series you weren't into at first but picked up towards the end
It would probably have to be City of Bones, the first book in The Mortal Instruments series by Cassandra Clare. I did really enjoy this book, but it took me two times before I was actually able to make it through.I felt that each book was stronger and stronger than the last and the last book City of Heavenly Fire is still one of my favourite books of 2016.
---
"BE OUR GUEST" – A fictional character you'd love to have over for dinner
So many. Um, I'd have to go with Ron Weasley from Harry Potter because I am forever crushing on Ron.
---
My nominees:
Seeing as I took it upon myself to do this tag, I'm going to leave it open to anyone who wants to participate 🙂