Diversity Spotlight Thursday is a weekly meme hosted by Aimal and its aim is to shed light on diverse literature. Every week, you come up with one book in each of three different categories: A diverse book you have read and enjoyed, a diverse book on your TBR, and one that has not yet been released. You can check out the announcement post for more information.
Can I just say that I am so incredibly excited that someone has created a meme like this. It is long overdue! I had grand plans to make my first one this long exploration into some great diverse books however time has gotten away from me and I am now scheduling this on Sunday night and have to be up in a few hours for work. Where is time disappearing to?
Anyway I digress, here we go.
Title images below were stolen from Aimal's blog because they are dope.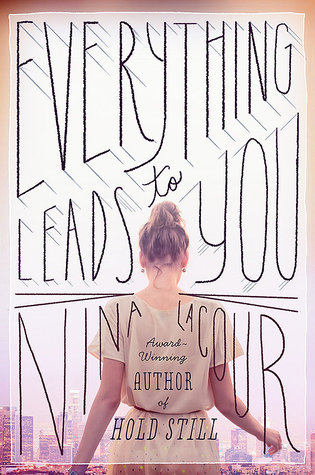 Everything Leads to You by Nina Lacour
A love letter to the craft and romance of film and fate in front of—and behind—the camera from the award-winning author of Hold Still.
 
A wunderkind young set designer, Emi has already started to find her way in the competitive Hollywood film world. Emi is a film buff and a true romantic, but her real-life relationships are a mess. She has desperately gone back to the same girl too many times to mention. But then a mysterious letter from a silver screen legend leads Emi to Ava. Ava is unlike anyone Emi has ever met. She has a tumultuous, not-so-glamorous past, and lives an unconventional life. She's enigmatic…. She's beautiful. And she is about to expand Emi's understanding of family, acceptance, and true romance.
This cover is absolutely gorgeous! I never buy hardcover books but I'm so glad I did because it makes my shelf look so beautiful. Anyway, on to the book. This story has a lot of soul and is a beautiful tale about a girl named Emi, her tumultuous relationship with her ex-girlfriend, an awesome apartment and a mysterious girl named Ava.  Nina Lacour writes contemporaries that are up there with the best so she has of course weaved a very cute tale together that hooked me from start to finish.
♥ ♥ ♥ ♥ ♥ ♥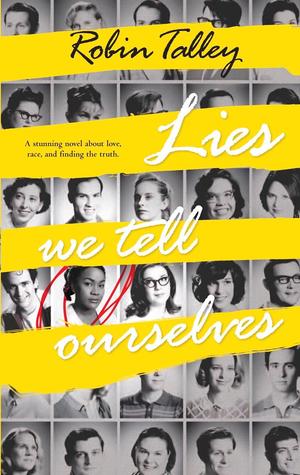 Lies We Tell Ourselves by Robin Talley
In 1959 Virginia, the lives of two girls on opposite sides of the battle for civil rights will be changed forever. Sarah Dunbar is one of the first black students to attend the previously all-white Jefferson High School. An honors student at her old school, she is put into remedial classes, spit on and tormented daily.
Linda Hairston is the daughter of one of the town's most vocal opponents of school integration. She has been taught all her life that the races should be kept separate but equal. Forced to work together on a school project, Sarah and Linda must confront harsh truths about race, power and how they really feel about one another. Boldly realistic and emotionally compelling, Lies We Tell Ourselves is a brave and stunning novel.
I've heard mixed reviews on this book but it is something that has always appealed to me. I haven't read too many books that deal with racism over the years so I am really interested to see how this unfolds.
♥ ♥ ♥ ♥ ♥ ♥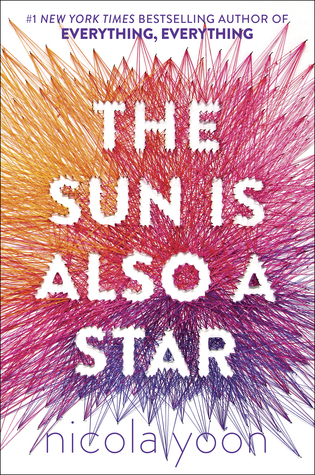 The Sun Is Also A Star by Nicola Yoon
Natasha: I'm a girl who believes in science and facts. Not fate. Not destiny. Or dreams that will never come true. I'm definitely not the kind of girl who meets a cute boy on a crowded New York City street and falls in love with him. Not when my family is twelve hours away from being deported to Jamaica. Falling in love with him won't be my story.
Daniel: I've always been the good son, the good student, living up to my parents' high expectations. Never the poet. Or the dreamer. But when I see her, I forget about all that. Something about Natasha makes me think that fate has something much more extraordinary in store—for both of us.
This book isn't due for release until November so I haven't heard too much about it but I know it deals with issues of class and race. I've heard wonderful things about Nicola Yoon's writing style so I have no doubt that this will be a great read.
♥ ♥ ♥ ♥ ♥ ♥