All of these books were received for free through NetGalley in exchange for an honest review
If you haven't read the other rounds, my quick fire reviews are for books I read but don't enjoy enough to write a complete review. Let's not drag this out any longer, today's books up for review are:
The Infinity of You and Me by J. Q. Coyle
The Homecoming by Stacie Ramey
The Trouble With Henry and Zoe by Andy Jones
Wake the Hollow by Gaby Triana
Baby Doll by Hollie Overton
Be sure to click on the images to head over to the Goodreads page for each book.
3 out of 5 stars
The synopsis on this is insane and I mean, look at that cover! This was a little slow for me in the beginning and I will admit, a little confusing, but once I figured out what was going on I quite enjoyed this book. The author has managed to weave some of the best elements from a few genres to create these interesting worlds and a dynamic main character. If you like books that have a sci-fi element and a psychological edge, then this may be for you.
I'm not sure if this is a start to a series but I would certainly be interested in picking up something else by this author.
3 out of 5 stars
I'm really in to this cover – so simple but fantastic! This was a little hit and miss for me. I thought the writing was really great and the narration style was on point but I just wasn't that drawn to John or any of the other characters like I thought I would be. A credit to the author though as she did make me care about the relationship John shares with his sister.
I've read some other reviews on Goodreads and I can definitely see there are quite a few people who have really enjoyed this so I would say I am in the minority. Even though this wasn't my cup of tea, I did like Ramey's writing style so am going to be picking up The Sister Pact soon for a read.
3.5 out of 5 stars
I will admit that this took me a little while to get into, but before I knew it I was hooked. Andy Jones has created two flawed characters who fit seamlessly together. The plot is a little predictable at points but the chemistry between Zoe and Henry keeps you pushing through. Both characters have their own shit going on when they first meet and embark on their shared journey and I couldn't help but feel for them in different ways.
If you are looking for a cute book that will make you feel all gooey inside then this is just for you.
2.5/3 out of 5 stars
I wanted to read this as soon as I saw Sleepy Hollow! This was jam packed with some raw emotion which I hadn't expected. The writing in this is pretty good and the characters are likable enough but I can't bring myself to give this anymore stars because it didn't hold my attention nearly as much as it could of. I think this premise had a lot of potential and while it certainly wasn't for me, I recommend picking it up and checking it out for yourself.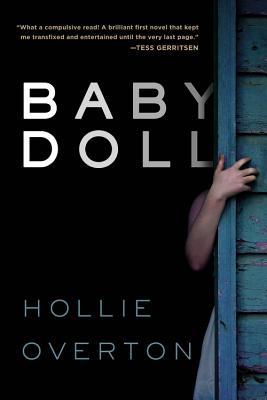 2.5 out of 5 stars
This was pretty well written however I didn't feel like it lived up to its full potential – it is hard though when something is compared to Gone Girl which was a powerhouse. The characters in this are really compelling from the outset but they lacked that raw energy that characters in thrillers need. I will say that the writing in itself is quite good and I was captivated by the mysterious tone. I would still recommend checking out other reviews if this is something you're interested in.