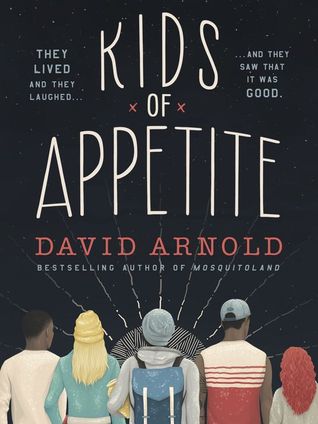 Given I don't live in the States, getting my hands on ARCs off NetGalley can be a bit of a struggle. Luckily some wonderful bastards had the forethought to release samplers so the rest of us can get a taste of what a book is going to be like. 
◊
I love this cover and I want to frame it and put it on my wall. I have yet to read Mosquitoland by this author but I have heard some amazing things about his writing. From what I've read so far, this looks like it is going to be a fun and mysterious ride. I'm already on board with the characters and all the quirky moments I'm sure are yet to come.
The bestselling author of Mosquitoland brings us another batch of unforgettable characters in this tragicomedy about first love and devastating loss.
Victor Benucci and Madeline Falco have a story to tell.
It begins with the death of Vic's father.
It ends with the murder of Mad's uncle.
The Hackensack Police Department would very much like to hear it.
But in order to tell their story, Vic and Mad must focus on all the chapters in between.
This is a story about:
1. A coded mission to scatter ashes across New Jersey.
2. The momentous nature of the Palisades in winter.
3. One dormant submarine.
4. Two songs about flowers.
5. Being cool in the traditional sense.
6. Sunsets & ice cream & orchards & graveyards.
7. Simultaneous extreme opposites.
8. A narrow escape from a war-torn country.
9. A story collector.
10. How to listen to someone who does not talk.
11. Falling in love with a painting.
12. Falling in love with a song.
13. Falling in love.