This is not a post about anything relating to YA. 
If you haven't read the other rounds, my quick fire reviews are for books I read but either didn't enjoy enough to write a complete review or I just don't have enough to say about.
Today's quick fire is all about sex. That's right. It's those smutty books full of choppy plots and hot guys throwing it down. If you aren't into these types of books then just skip right over this post.
I'm not even going to pretend that these books are the best things ever written because they aren't, but I will say that these authors know how to draw you in with their witty characters, romance and hot AF male leads.
Be aware that all of these books contain extremely graphic sex scenes and aren't for the faint of heart or anyone under the age of 18.
---
The Off-Campus series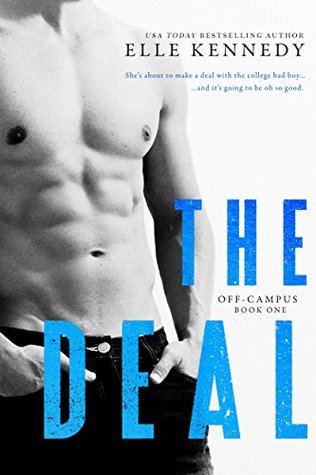 All Garrett Graham has ever wanted is to play professional hockey after graduation, but his plummeting GPA is threatening everything he's worked so hard for. If helping a sarcastic brunette make another guy jealous will help him secure his position on the team, he's all for it. But when one unexpected kiss leads to the wildest sex of both their lives, it doesn't take long for Garrett to realize that pretend isn't going to cut it. Now he just has to convince Hannah that the man she wants looks a lot like him.
Has everyone read this by now? I was really late to the Off-Campus series but boy did I marathon this and fall in love with every character. A hockey based romance, each book sees a main sport star fall madly in love with a hot young girl. Each couple has electrifying chemistry and the romance is off the charts hot. Check out my reviews here.
Smut
What Blake and Amanda don't want is to be paired up with each other for their final project, but that's exactly what they both get when they're forced to collaborate on a writing piece. Since Amanda thinks Blake is a pushy asshole (with a panty-melting smirk and British accent) and Blake thinks Amanda has a stick up her ass (though it's a brilliant ass), they fight tooth and nail until they discover they write well together. They also may find each other really attractive, but that's neither here nor there.
I love, love, love this book so fucking much! Blake (who is mine ladies and gents) is the British boyfriend you want. After a Uni writing assignment pairs two polar opposites together, they discover that they have a knack for writing erotic fiction. So begins their journey to become top authors and what better way to source material than to experiment on each other. You can check out my review here.
Her Dirty Professor
I wish I could blame alcohol—I wish I could blame anything but my own damn curiosity. But when everyone kept saying that Loche Johnson has literally THE biggest… well, "Johnson" of any professor at our college, that he used to do porn and there's a birthmark on his hip to prove it, I got skeptical. My friends pressed me to ask him. So I sacked up and did.
I have just finished reading this and it was pretty great. My friend had read a few of this authors books previously and had mentioned how good it was so when this popped up on Amazon, I thought I would give it a go. This is about a former porn star turned professor and a student who is dared to find out just how big his dick is. I mean more happens, but that is the jist of it.
The Sinful Serenade Series
Neither of them wants a relationship, so they strike up an arrangement: They'll be friends with benefits, nothing more, nothing less. There are only three rules: no secrets, no feelings, no falling in love. Only neither one of them can quite abide by the terms.
Rock stars? Sign me up! Similar to the Off-Campus series, these books see one member of the band paired up with an unexpected hottie of their own. With hot sex, good music, sweet romances and family drama, each of these books keeps you hooked from start to end. Check out my reviews here.
The Affair
She never expected to meet the handsome and enigmatic Frenchman Sinclair on the plane and she certainly never would have imagined herself accepting his proposal for a week long, no-strings-attached affair. Giselle has never experienced anything as heady as Sinclair's controlled seduction and cool yet devastatingly erotic commands and she finds herself powerless to stop the ferocity of their passions, even when she discovers he has a partner back home. The last thing she needs in her life is another complication, yet as the week wears on, she finds it surprisingly easy to relinquish control to Sinclair, a man she knows nearly nothing about. And to her horror, the one thing she promised never to submit, her battered heart, is just as easily captured in the business mogul's unyielding hands.
This is still one of my favourite finds off NetGalley. Two characters embark on an affair that changes their lives forever. Each character brings out something new in the other and I loved their dynamic. While the subject matter may be taboo for some people, this really is a love story through and through. Check out my review of book one and two.
Eight Naughty Nights
Instead of her usual trip home to celebrate Hanukkah, Laura is spending the holiday mourning her mom's recent death. Dealing with her bitter aunt and sorting through the gift shop she inherited aren't feeding her holiday cheer; she needs something to take her mind off her grief and confusion. After years of flirtation, and one night making out years ago, her friend Brady seems like an obvious solution. She proposes they give in to their mutual attraction and spend the eight days of her visit getting to know each other horizontally.
A story just in time for Christmas haha. This book sees two friends shacked up in a cabin for eight nights. There is so much sex, romance, Star Wars references and some great quips and revelations that tie these two would be lovers together.
Pucked series
With a famous NHL player for a step-brother, Violet Hall is well acquainted with the playboy reputation many hockey stars come with. She's smart enough to steer clear of those hot, well-built boys with unparalleled stamina. That is until she meets the legendary team captain—Alex Waters. Violet isn't interested in his pretty, beat-up face, or his rock-hard six-pack abs. But when Alex inadvertently obliterates Violet's previous misapprehension regarding the inferior intellect of hockey players, he becomes more than just a hot body with a face to match.
Hockey romances on crack. These are next level amazing and you will fall head first for all of these characters. I don't think there was one I didn't like. These books are light-hearted and fun, full of romance and hot guys with hearts of gold. Check out my review of the series here.
Be sure to leave your smutty book recommendations below.