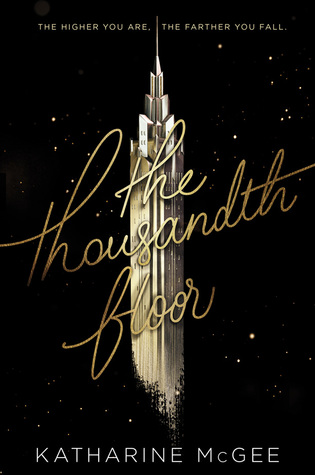 I received a paperback copy of this book from the publisher HarperCollins NZ in exchange for an honest review
◊
Quick fire review
Someone described this as Pretty Little Liars meets Gossip Girl and I have to say that is pretty accurate. I quite enjoyed this book. It isn't over complicated, the characters are quite intriguing and the pacing is nice. While there are some plot flaws, it was still an enjoyable read. Would recommend to anyone interested in a Sci-fi thriller read with some New York swag.
WELCOME TO MANHATTAN, 2118.
A hundred years in the future, New York is a city of innovation and dreams. Everyone there wants something…and everyone has something to lose.
LEDA COLE's flawless exterior belies a secret addiction—to a drug she never should have tried and a boy she never should have touched.
ERIS DODD-RADSON's beautiful, carefree life falls to pieces when a heartbreaking betrayal tears her family apart.
RYLIN MYERS's job on one of the highest floors sweeps her into a world—and a romance—she never imagined…but will this new life cost Rylin her old one?
WATT BAKRADI is a tech genius with a secret: he knows everything about everyone. But when he's hired to spy for an upper-floor girl, he finds himself caught up in a complicated web of lies.
And living above everyone else on the thousandth floor is AVERY FULLER, the girl genetically designed to be perfect. The girl who seems to have it all—yet is tormented by the one thing she can never have.
Amid breathtaking advancement and high-tech luxury, five teenagers struggle to find their place at the top of the world. But when you're this high up, there's nowhere to go but down….
Special thanks to HarperCollins NZ for sending me a copy of this book – I really appreciate it!
"Sometimes love and chaos are the same thing."
So I am still in two minds about this book: on one hand I was completely drawn into the mystery, but on the other, I struggled to connect with the characters which made it hard for me to boost the rating. Prepare for some slightly confusing and potentially contradictory opinions.
One thing you need to know about this book is that it is told from about 5 different viewpoints.
While I think this served the story brilliantly, I did find it made it harder to connect to the characters on anything but a surface level; this isn't to say that they aren't well developed. Author Katharine McGee has clearly taken great care to make sure every character is outlined with just enough intrigue to serve the overall arc.
The issue I had was that there seemed to be too much drama and not enough chance for a resolution because of the alternating POVs which started to impact the likability of the characters. Everyone is hiding something and for the majority of the book, you don't know who you can trust.
"Up here on the roof, so close to the stars, she felt young and alive and hateful."
While the characters might be let down by the narrative style, McGee's fast paced writing and ability to interlock the different story lines is what makes this book worthwhile. With drugs, family, relationships, high stakes, murder and money galore, this is the kind of book that you can easily get hooked on.
The ending was a bit of a shocker and boy oh boy will there be some mystery to unravel in book 2!
While this isn't exactly a high-praise review, I definitely think these characters and the futuristic New York setting will find a comfy home on your book shelf. I know I will still be picking up the sequel because I suspect there will be some sweet revenge plots brewing.
Fine more reviews on Goodreads.
HarperCollins NZ Twitter
Katharine McGee Twitter
Buy this book: