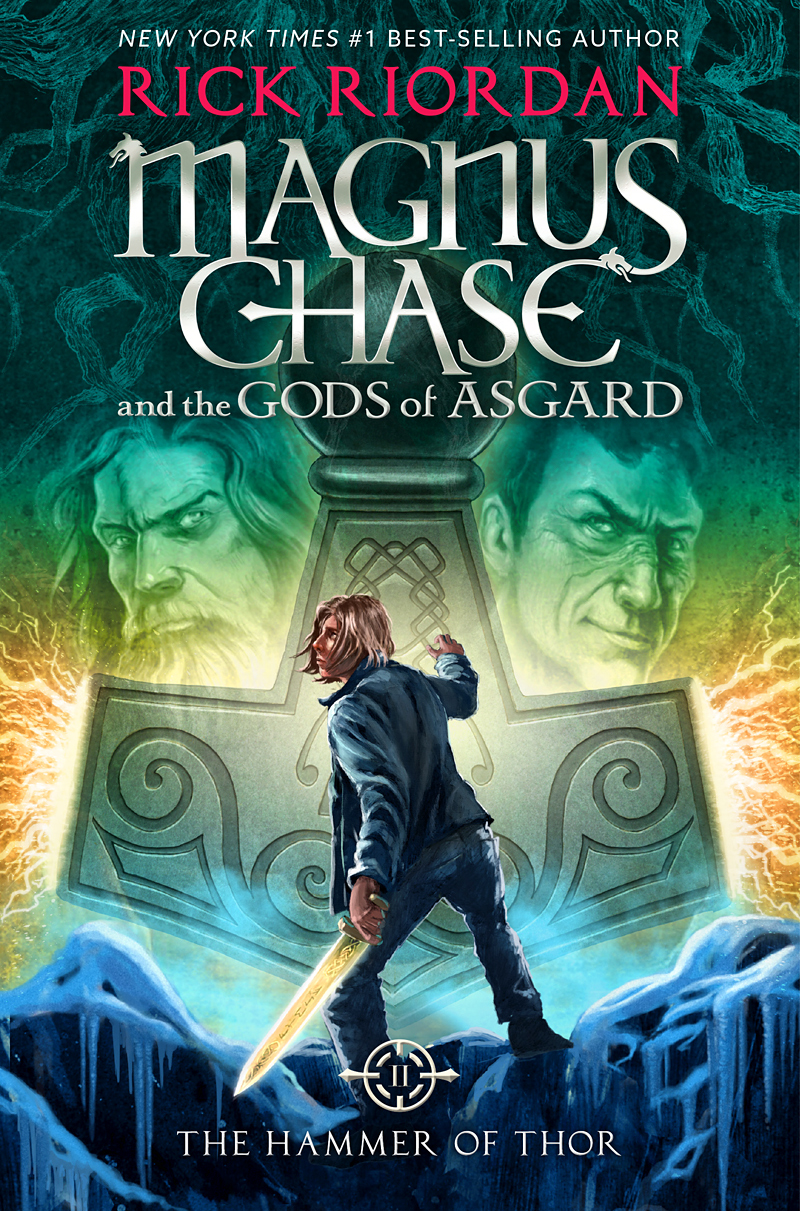 I received a paperback copy of this book from the publisher Penguin Random House NZ in exchange for an honest review.
◊
Quick fire review:
I'll admit it, I'd never read a Magnus Chase book before. When this showed up on my doorstep I quickly ran out and picked up book 1…holy shit was it an adventure!
This book is thrilling, funny, vivid and wild! I will definitely be picking up more books in this series from now on.
Officially converted to the Rick Riordan fan club.
Thor's hammer is missing again. The thunder god has a disturbing habit of misplacing his weapon–the mightiest force in the Nine Worlds. But this time the hammer isn't just lost, it has fallen into enemy hands. If Magnus Chase and his friends can't retrieve the hammer quickly, the mortal worlds will be defenseless against an onslaught of giants. Ragnarok will begin. The Nine Worlds will burn. Unfortunately, the only person who can broker a deal for the hammer's return is the gods' worst enemy, Loki–and the price he wants is very high.
IF YOU LOVE ADVENTURE THEN YOU NEED TO PICK UP THIS SERIES!
IF YOU LOVE MYSTICAL SHIT THEN YOU NEED TO PICK UP THIS SERIES!
IF YOU LOVE VIBRANT SETS AND DOPE WRITING THEN YOU NEED TO PICK UP THIS SERIES!
IF YOU LOVE THINKING ABOUT CHRIS HEMSWORTH ANY CHANCE YOU GET THEN YOU NEED TO PICK UP THIS BOOK!
So if you can't tell, I am pretty taken with this book.
The characters in this are hilarious and hello, we have some diverse characters who actually serve a major purpose to the story – this was a super nice treat. The way the Gods are crafted is brilliant and entirely refreshing and they added some extra fun to this story.
"Etiquette tip: if you're looking for the right time to leave a party, when the host yells "No one leaves here alive," that's your cue."
I was a fan of Magnus after book one so was really excited to see what this book had in store for him. While he certainly has a hell of a time, what I loved most about this book was the dynamic between Magnus, Alex and Sam: mischievous, hilarious and full of witty banter, it is one of the better friend-trios I've read in a while. Also, 10 points to Rick Riordan for not inciting a love triangle.
Riordan could probably draw me into a sewer, his narrative style is that captivating. I of course fell in love with his writing through the Percy Jackson series and always admired the way he puts you right in the middle of the action. It is very easy to envision yourself as one of the characters fighting it out alongside Magnus. I love the way Riordan incorporates mythology and ancient history into his stories. It makes for a more interesting read and allows for some of the best settings in my opinion.
To wrap this up, you need to get your hands on this book. Full of laugh out loud fun, great characters, awesome adventure, mythological lands and a dorky yet lovable lead, this is the perfect YA fantasy addition to your shelf.
Find more reviews on Goodreads.
Penguin Random House NZ Twitter
Buy this book: