Looks like I've picked a pretty good week to jump back into the weekly memes.
Top Ten Tuesday is a weekly feature by the wonderful The Broke and the Bookish. Each week there is a new theme and you can participate when and if you choose.
Movie Freebie — top ten all time favorite movies, top ten foreign films, top ten rom-coms, top ten 90's movies, top ten action flicks, top ten tear-jerkers, top ten movies your favorite actor/actress is in, top ten movies with PoC leads, etc. etc.)
I've decided to go with my favourite top 10 movies from the late 90's to the early 2000's. Movies in this time period were hilariously cheesy and to this day are still some of my favourite guilty pleasures. Have you seen any of these?
She's All That
Freddie Prinze Jr, Paul Walker, Rachael Leigh Cook and Usher – what more do you need!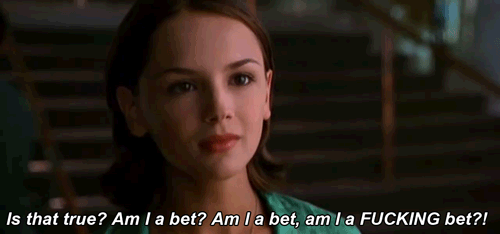 A high school jock makes a bet that he can turn an unattractive girl into the school's prom queen.
Whatever It Takes
Shane West and James Franco – a 2000's dream team.
A modern-day remake of the Cyrano DeBergerac tale.
Get Over It
One word: Sisqo
When Berke Landers, a popular high school basketball star, gets dumped by his life-long girlfriend, Allison, he soon begins to lose it. But with the help of his best friend Felix's sister Kelly, he follows his ex into the school's spring musical. Thus endues a love triangle loosely based upon Shakespeare's "A Midsummer Night's Dream", where Berke is only to find himself getting over Allison and beginning to fall for Kelly.
Jawbreaker
Before there was Mean Girls, there were these 3 bitches tearing shit up. Rose McGowan is Queen!
Three of the most popular girls at Reagan High accidentally kill the prom queen with a jawbreaker when a kidnapping goes horribly wrong.
Romy and Michele's High School Reunion
They invented paper clips.
Two dense, inseparable friends hit the road for their 10-year high school reunion and concoct an elaborate lie about their lives in order to impress their classmates.
Drive Me Crazy
You know the Britney Spears song? Yeah, it is from this movie. Have been a long time Melissa Joan Hart fan since her Sabrina days and a young Adrien Grenier is nothing to complain about.
A high school girl must find a substitute date to escort her to the prom.
Bring It On
If you don't like cheerleaders, watch this just for the witty one liners.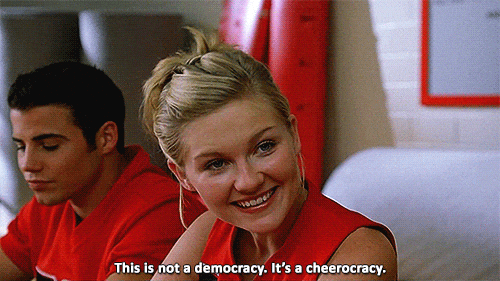 A champion high school cheerleading squad discovers its previous captain stole all their best routines from an inner-city school and must scramble to compete at this year's championships.
Save The Last Dance
After all these years, I still have a crush on Sean Patrick Thomas.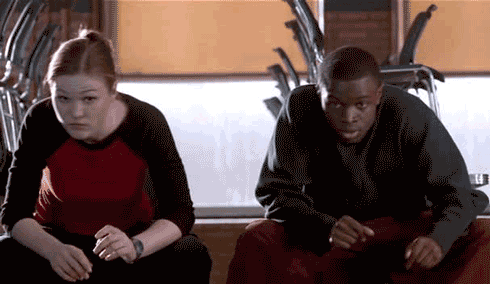 A white midwestern girl moves to Chicago, where her new boyfriend is a black teen from the South Side with a rough, semi-criminal past.
Clueless
Featuring a young Paul Rudd.
A rich high school student tries to boost a new pupil's popularity, but reckons without affairs of the heart getting in the way.