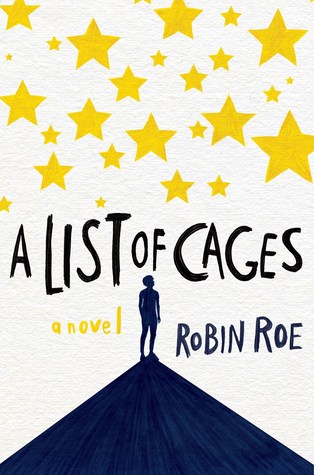 I received a copy of this book for free from NetGalley in exchange for an honest review. 
◊
Quick fire review:
I love these characters and I love this story, heart, mind and soul.
"It's strange how many ways there are to miss someone. You miss the things they did and who they were, but you also miss who you were to them. The way everything you said and did was beautiful or entertaining or important. How much you mattered"
When Adam Blake lands the best elective ever in his senior year, serving as an aide to the school psychologist, he thinks he's got it made. Sure, it means a lot of sitting around, which isn't easy for a guy with ADHD, but he can't complain, since he gets to spend the period texting all his friends. Then the doctor asks him to track down the troubled freshman who keeps dodging her, and Adam discovers that the boy is Julian—the foster brother he hasn't seen in five years.
Adam is ecstatic to be reunited. At first, Julian seems like the boy he once knew. He's still kindhearted. He still writes stories and loves picture books meant for little kids. But as they spend more time together, Adam realizes that Julian is keeping secrets, like where he hides during the middle of the day, and what's really going on inside his house. Adam is determined to help him, but his involvement could cost both boys their lives…
4.5 out of 5 stars
Keeping this short to make sure I don't spoil the whole damn thing.
It has been a long while since I've read a book as wonderful and heart wrenching as A List of Cages.
Let me be upfront and say that this is not an easy book to devour as it features characters dealing with an extreme amount of abuse and the aftermath of living in a volatile environment. Don't let that put you off though, because light does shine through the darker moments.
The characters

in this are complex, emotionally spent and absolutely lovely. Julian and Adam share as special bond rooted in tragedy and their friendship is one of the most beautiful relationships I've seen.

The storyline

is a lot to swallow and the descriptive nature of the abuse can be a little hard to take, but when you realise that the true hero of this book is the love Julian and Adam have for one another, everything else falls into the background and you find yourself swept up in this pair.

The writing

is stunning. Robin Roe breathes wonderful life into her characters and I felt every painful detail and every heartfelt moment in my soul. It takes a truly great writer to put me in a scene with the characters and manipulate my emotions but with Roe, I felt like every word pulled me deeper and deeper into this little world.

The pacing

is a little slow but given how emotional the journey is, I think it helped, not hindered the overall arc.
This book isn't without its flaws and I can certainly see while it wouldn't be everyone's cup of tea, but the stunning writing and poetic relationship between these two boys is what makes this book worth holding on to.