Diversity Spotlight Thursday is a weekly meme hosted by Aimal and its aim is to shed light on diverse literature. Every week, you come up with one book in each of three different categories: A diverse book you have read and enjoyed, a diverse book on your TBR, and one that has not yet been released. You can check out the announcement post for more information.
Click the covers to go to the Goodreads page of that book.
Title images below were stolen from Aimal's blog because they are dope.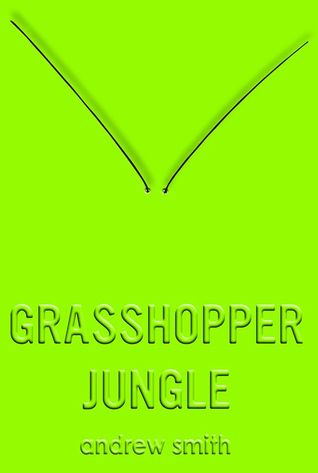 Sixteen-year-old Austin Szerba interweaves the story of his Polish legacy with the story of how he and his best friend , Robby, brought about the end of humanity and the rise of an army of unstoppable, six-foot tall praying mantises in small-town Iowa.

To make matters worse, Austin's hormones are totally oblivious; they don't care that the world is in utter chaos: Austin is in love with his girlfriend, Shann, but remains confused about his sexual orientation. He's stewing in a self-professed constant state of maximum horniness, directed at both Robby and Shann. Ultimately, it's up to Austin to save the world and propagate the species in this sci-fright journey of survival, sex, and the complex realities of the human condition.
High-school junior Leila has made it most of the way through Armstead Academy without having a crush on anyone, which is something of a relief. Her Persian heritage already makes her different from her classmates; if word got out that she liked girls, life would be twice as hard. But when a sophisticated, beautiful new girl, Saskia, shows up, Leila starts to take risks she never thought she would, especially when it looks as if the attraction between them is mutual. Struggling to sort out her growing feelings and Saskia's confusing signals, Leila confides in her old friend, Lisa, and grows closer to her fellow drama tech-crew members, especially Tomas, whose comments about his own sexuality are frank, funny, wise, and sometimes painful. Gradually, Leila begins to see that almost all her classmates are more complicated than they first appear to be, and many are keeping fascinating secrets of their own.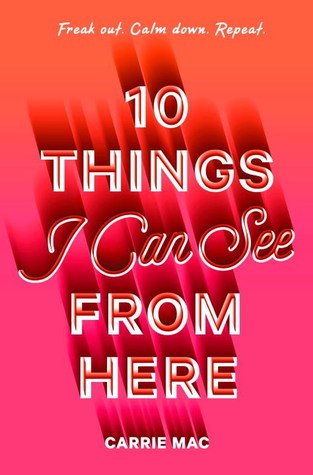 Think positive.
Don't worry; be happy.
Keep calm and carry on.

Maeve has heard it all before. She's been struggling with severe anxiety for a long time, and as much as she wishes it was something she could just talk herself out of, it's not. She constantly imagines the worst, composes obituaries in her head, and is always ready for things to fall apart. To add to her troubles, her mom—the only one who really gets what Maeve goes through—is leaving for six months, so Maeve will be sent to live with her dad in Vancouver.

Vancouver brings a slew of new worries, but Maeve finds brief moments of calm (as well as even more worries) with Salix, a local girl who doesn't seem to worry about anything. Between her dad's wavering sobriety, her very pregnant stepmom insisting on a home birth, and her bumbling courtship with Salix, this summer brings more catastrophes than even Maeve could have foreseen. Will she be able to navigate through all the chaos to be there for the people she loves?