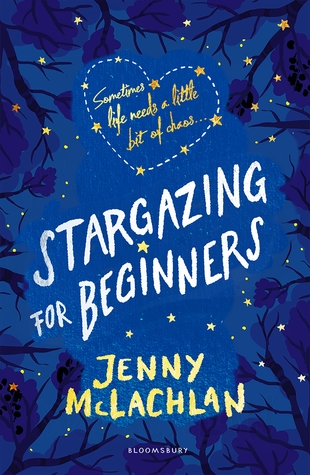 I received a copy of this book from Bloomsbury Publishing Australia in exchange for an honest review.
◊
Quick fire review:
4 out of 5 stars
This is such a smart and soulful story wrapped up in a YA contemporary. The writing in this is absolutely stellar and I can't wait to read more by this author.
Science geek Meg is left to look after her little sister for ten days after her free-spirited mum leaves suddenly to follow up yet another of her Big Important Causes. But while Meg may understand how the universe was formed, baby Elsa is a complete mystery to her.
And Mum's disappearance has come at the worst time: Meg is desperate to win a competition to get the chance to visit NASA headquarters, but to do this she has to beat close rival Ed. Can Meg pull off this double life of caring for Elsa and following her own dreams? She'll need a miracle of cosmic proportions …
If you are looking for a story that has a lot of heart, witty writing and is full of emotion, then look no further. Stargazing for Beginners is a cute contemporary that showcases love, loss, self-acceptance and anxiety in a unique and relatable way.
Meg is a great lead and I really loved learning about the universe and about life alongside her. I thought the author did a great job of balancing the chaos in her life and allowing the reader to really embark on an emotional journey with Meg without ever making her issues and struggles feel contrite.
One of my favourite parts about this book was the strange look at family. When Meg's mum, a free spirit in the truest sense of the term, decides to up and leave and go on an unexpected trip, Meg is forced to take care of her baby sister. Watching her realise she has this great love for her sister Elsa she didn't know she had was a fantastic arc to her character that I really appreciated as a reader. I also loved her finding a new family with the introduction of some weird and wonderful friends.
Meg's love of science and aspirations to be an astronaut were also great ways to ground the character and I loved how much fun she would have geeking out about the universe.
Overall, this is a must read for all contemporary lovers who are looking for a sweet and soulful read. Highly recommend.
Goodreads     |     Amazon     |     Book Depository