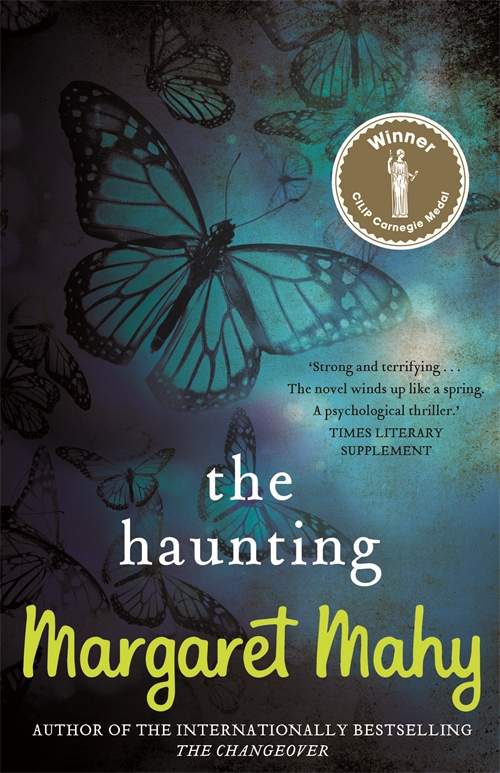 I received a copy of this book from the publisher Hachette NZ in exchange for an honest review.
◊
Quick fire review:
This is a vivid, eerie and spooky read with family at its core. I loved every moment of this short and delightful journey.
Eight-year-old Barney has been haunted before. He thought it was something he'd just grow out of, like the imaginary friends his step-mother believes he has. But this time it's different. Footsteps follow him, there's a demanding voice barking orders, and Barney begins to feel that sometimes his body is not his own at all . . .With the help of his sisters, Tabitha and Troy, Barney sets out to uncover the truth about their family secrets and to find out once and for all who is haunting him.The Haunting is a thrilling ghost story about a 'mostly ordinary' family and a secret legacy.
3.5 out of 5 stars
Special thanks to Hachette NZ for sending me a copy of this book before its re-release.
Okay, so Margaret Mahy is fast becoming one of my favourite authors – shame on me for not picking up any of her books when I was younger. Her style of writing is completely captivating and as with The Changeover, I was taken with the characters from the very start.
"When, suddenly, on an ordinary Wednesday, it seemed to Barney that the world tilted and ran downhill in all directions, he knew he was about to be haunted again."
A weird and wonderful read, the supernatural elements to this book are perfectly crafted and the mystery unravels at a perfect pace.
One of my favourite things about Mahy is not only the vivid character descriptions and the role dark/eerie atmospheres play in her story telling, but rather the way in which she focuses on family. A highlight of this book for me was delving into the history of this Barney's family and learning alongside him what strange and wonderful things lie within his reach.
A quick and easy read, I recommend this for any middle graders in your life or if you feel like killing a few hours reading a book with a spooky twist.
Hachette NZ     |     Goodreads     |     Amazon     |     Book Depository