**Currently not accepting requests with set deadlines. However if you are happy for me to read and review your book in my own time, feel free to email me**
You can email me on thatwildsoul@yahoo.com – please use the subject heading REVIEW REQUEST and include information about your book, release date and anything else you would like me to know.
Reviews will be published on my blog and on Goodreads.
I'm happy to read any of the below genres:
YA
New Adult
Fantasy
Sci Fi
Contemporary/Romance
Thriller
Please note that even though I will always try to read and review your book before the release date, I can't guarantee that I will. 
◊
Now let's get down to the nitty gritty (do people still say that?). This isn't really a policy per se but I thought it would be a good idea to let you know how I come to my ratings.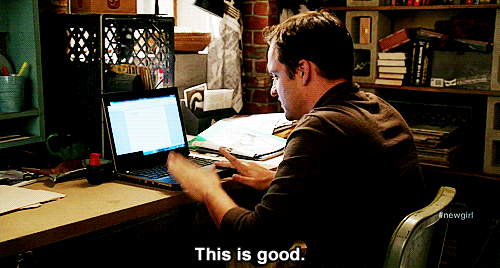 ♥ ♥ ♥ ♥ ♥
5 out of 5 stars
Amazing, instantly a new fave I will go on and on (and on) about
This book grabbed my attention, threw it on a roller coaster and took me for a fucking ride. I most likely fell madly in love with more than one character,  imagined myself living in the world and was on the edge of my seat throughout. I know a book is worth 5 stars in my eyes when I ignore everyone I know whilst reading it and think about it constantly when we're apart – it's a tumultuous love affair.
♥ ♥ ♥ ♥
4 out of 5 stars
Loved it and I think you will too
This is where most of my reviews land. Books I rate with 4 stars are on a similar level to those with 5 however, I usually find myself skimming pages at some point or feel like there is a small disconnect from reality that drags the rating down. Ive experienced some of the grandest adventures, heart breaks, thrills and more in these books.  Plus I've found that most book boyfriends come from 4 star books – why is everyone so sexy?
♥ ♥ ♥
3 out of 5 stars
I enjoyed it but there was nothing outstanding
This was still a good book and I would have likes a few characters and maybe even been on the edge of falling in love with it however there wouldn't have been anything that really set it apart from other books in its genre. I would still recommend 3 star books because what I like, someone might love.
♥ ♥
2 out of 5 stars
It was okay but I struggled…badly
This had some potential but it didn't pan out for me. 2 stars are usually given to books I DNF but can see why it is getting some buzz. For me, the characters are poorly developed, the story is underwhelming and probably a little over complicated for what it is. I would always recommend checking out other reviews.
♥
1 out of 5 stars
Uh oh, sorry but this was a DNF
Books with 1 star rating are very, very rare for me. If by some chance I give a book this low rating, it's usually because I want able to connect with the characters and found the story incoherent. For the most part, a book with 1 star just wasn't for me and I haven't been able to get through it.
I also give half stars, but that is a whole other situation which I'm sure you can figure out.